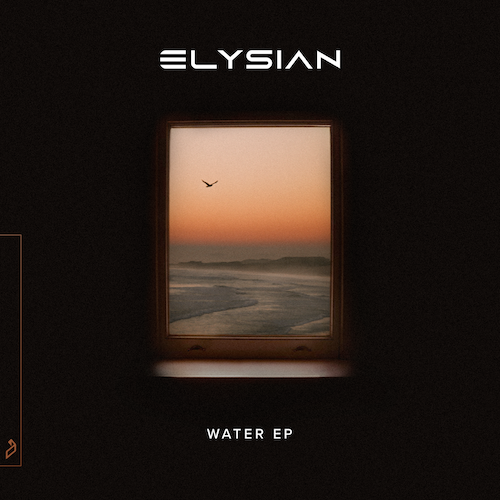 After releasing their debut track "Moonchild" back in April, Elysian now have an EP called "Water" that is out on Anjunabeats. The trio is made up of producers Ilan Bluestone of London and Maor Levi of Israel, along with Australian vocalist Emma Hewitt. The EP features four tunes in "Water", "Beyond The Comfort Zone", "Moonchild", and "Little Star". Elysian is one of several acts that have been signed to Above & Beyond's record label this year, which is celebrating is 20th anniversary.
"Elysian was born from a UK writing trip I undertook mid-way through last year to work on a collaboration with Ilan" says Hewitt. "We spent a lot of time talking about the sort of trance music that inspires us and the idea of blending more ethereal and atmospheric vocal textures with beautiful expansive production. Maor Skyped in for those sessions and we all found our creative wavelength to the extent that one song became four in a matter of days.
Putting together an EP worth of material as opposed to just a single allowed us to get more creative and experimental with our approach to the songs and the main collective goal was trying to push our individual creative boundaries honestly with pure intentions. I hope that will resonate with people when they hear the EP!"
Various songs from the EP have been played by Armin van Buuren, Markus Schulz, Andrew Rayel, Gabriel & Dresden, Ferry Corsten, Roger Shah, ReOrder, Super8 & Tab, Judge Jules, Lange, Marcus Santoro, Sunny Lax, Bobina, Kryder, Jason Ross, Third Party, Fatum, MaRLo, Jordan Suckley, Nervo, Orjan Nilsen, Arkham Knights, and Maarten De Jong.
Elysian – Facebook / Twitter / Instagram / Soundcloud
Elysian – Water EP Tracklist:
01. Elysian – Water (Original Mix)
02. Elysian – Beyond The Comfort Zone (Original Mix)
03. Elysian – Moonchild (Original Mix)
04. Elysian – Little Star (Original Mix)
05. Elysian – Water (Extended Mix)
06. Elysian – Beyond The Comfort Zone (Extended Mix)
07. Elysian – Moonchild (Extended Mix)