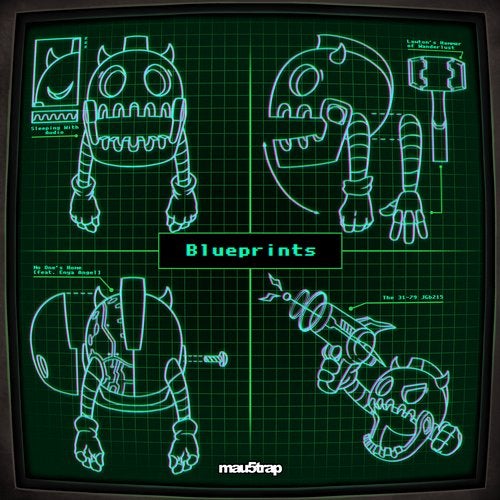 mau5trap veteran EDDIE returns to deadmau5's label with a six song EP called "Blueprints". The Melbourne native released a couple of the tunes as singles before revealing the whole set. Included in the hypnotic and mesmerizing electro house EP are "Sleeping with Audio", "Shine", "The 31-79 JGb215", "No Ones Home" featuring Enya Angel, "Somewhere In Between" featuring Colleen D'Agostino, and "Lawtons Hammer of Wanderlust".
Edwin Beganovic is known for tracks like "Double-Take" with BlackGummy, "Untitled Forever" with No Mana, "Stress" with REZZ "Foreboding", and "No Time".
Fellow Australian Enya Angel is a singer and songwriter who has collaborated with another Aussie in Uberjakd on "Psylence" and again on "Lullabye" with Lockdown, Darude and Zac Waters on "Singularity", Tom Budin" on "We Are Done".
Colleen D'Agostino, a Los Angeles based singer and songwriter, has previously worked with No Mana on "Other Side", BlackGummy on "SuperHuman", and deadmau5 on "Seeya",
EDDIE – Facebook / Twitter / Instagram / Soundcloud
Enya Angel – Facebook / Twitter / Instagram / Soundcloud
Colleen D'Agostino – Facebook / Twitter / Instagram / Soundcloud
EDDIE – Blueprints EP Tracklist:
01. EDDIE – Sleeping with Audio (Original Mix)
02. EDDIE – Shine (Original Mix)
03. EDDIE – The 31-79 JGb215 (Original Mix)
04. EDDIE – No Ones Home ft. Enya Angel (Original Mix)
05. EDDIE – Somewhere In Between ft. Colleen D'Agostino (Original Mix)
06. EDDIE – Lawtons Hammer of Wanderlust (Original Mix)