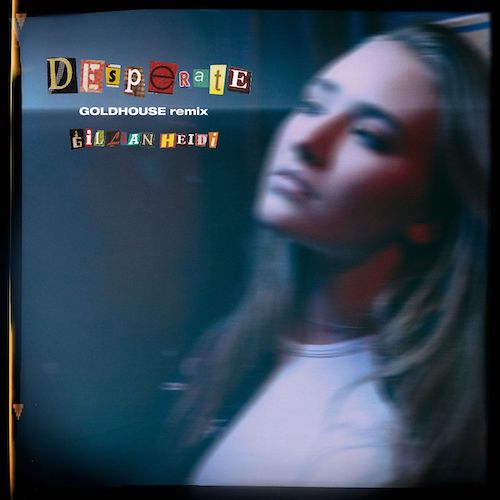 Sixteen year old singer and songwriter Gillian Heidi released "Desperate" a few months ago as a single from her upcoming album titled "3am" set to be released next year. Chicago native GOLDHOUSE has put his upbeat and vibrant spin on the tune to make it ready for the club (whenever that may be!). The stirring and evocative lyrics from Boston native Gillian Goddard blend seamlessly together with the bouncy basslines and uplifting melodies from Los Angeles based Grant Harris.
GOLDHOUSE has been on a remix tear over the past few months, with versions of "Mi Amor" by Nova Miller, "Whatever You Want" by Kaptan, "Tears Of Gold" by Faouzia, and "Pieces" by JUJ having been released since May.
Heidi released her five track "Unfiltered" EP last year, with its debut single "What It Felt Like" racking up over 200,000 Streams on Spotify alone.
GOLDHOUSE – Facebook / Twitter / Instagram / Soundcloud