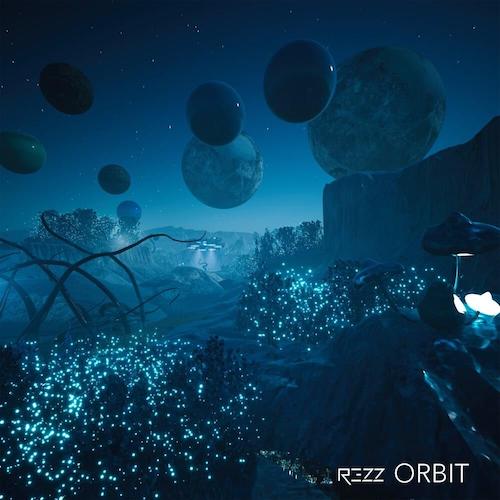 One of the songs that REZZ fans have been waiting a while for is the spellbinding tune called "Orbit". The hypnotic and haunting track was finally released this week, making it her first solo song in over a year. The Canadian artist played the dark midtempo track during her REZZ ROCKS II show at Red Rocks Amphitheater in Colorado in September 2019 (warning: it gets a little trippy at this point!).
Isabelle Rezazadeh says that "I made this song a while ago as I was exploring a new tempo, while still keeping an eerie, atmospheric vibe. I connect with this song more now than ever as I've bought a telescope and been gazing at the moon and stars. When I listen to this song I can imagine myself floating in space, and it makes my brain wander. I realize how microscopic we are as humans and how much of a miracle it is that we exist. It allows me to appreciate nature and the beauty of life more often."
The ominous single was also played by REZZ in her special 30 Minute DJ Set in the beginning of April and in her set for Room Service Music Festival presented by Trap Nation and Chill Nation at the end of April.
REZZ – Facebook / Twitter / Instagram / Soundcloud