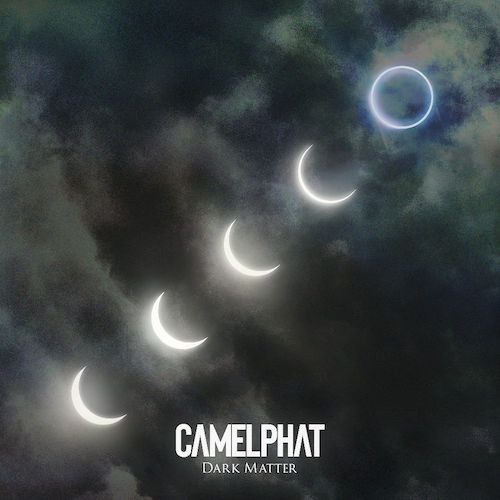 The highly anticipated debut album titled "Dark Matter" from CamelPhat is finally here. Grammy nominated artists Dave Whelan and Mike Di Scala include some of their previous singles as well as new tunes and 'Dark Matter' edits of songs in the set. The 21 track album from the United Kingdom based duo released on Sony Music UK ranges from grooving house to techno to trip hop and more.
The Liverpool natives, who have been together since 2004 under various project names, collaborate with some talented rising artists and well known names in "Dark Matter". Producers and vocalists like Leo Stannard, Jake Bugg, ARTBAT and RHODES, Yannis Philippakis of Foals, Ali Love, Elderbrook, Au/Ra, Skream and Max Milner, LOWES, Christoph, Jem Cooke, Noel Gallagher (yes, the former member of Oasis…you might have heard "Wonderwall" before), Eli & Fur, Del-30, Maverick Sabre, and Will Easton all make appearances throughout.
Some favorites of mine from the set are "Blackbirds" featuring Leo Stannard, "Hypercolour" featuring Yannis Philippakis, "Easier" ft. LOWES, "Dance With My Ghost" ft. Elderbrook, "Panic Room" featuring Au/Ra, "Keep Movin'", "Waiting" with Eli & Fur, and "Witching Hour" with Will Easton.
To celebrate the launch of Radio 1 Dance, a new 24 hour dance music stream on BBC Sounds, CamelPhat recorded a special Essential Mix from the storied London venue Printworks last month (if you're located outside the UK, only the first 35 minutes can be viewed; those in the UK can watch here). The guys played a number of songs from the album in their two hour set.
Supporters of various songs from the album include Armin van Buuren, Above & Beyond, Gabriel & Dresden, Tiesto, Martin Garrix, Hardwell, Kryder, Oliver Heldens, Pete Tong, Annie Mac, Danny Howard, MistaJam, Nora En Pure, EDX, Cosmic Gate, MK, Grum, MEDUZA, Claptone, Sander van Doorn, Purple Haze, Alison Wonderland, Zeds Dead, Rodg, Fatum, Gregor Salto, CID, The Aston Shuffle, Marcus Santoro, DJ S.K.T, Third Party, NERVO, Dash Berlin, Lost Frequencies, Lange, Ben Gold, Futuristic Polar Bears, Tim van Werd, Peter Luts, Paul Denton, Vintage Culture, Albert Neve, and more.
CamelPhat – Facebook / Twitter / Instagram / Soundcloud
CamelPhat – Dark Matter (Album) Tracklist:
01. CamelPhat – Blackbirds ft. Leo Stannard (Original Mix)
02. CamelPhat – Be Someone ft. Jake Bugg (Original Mix)
03. CamelPhat x ARTBAT – For A Feeling ft. Rhodes (Dark Matter Edit)
04. CamelPhat – Inbetween The Lines (Original Mix)
05. CamelPhat – Hypercolour ft. Yannis Philippakis of Foals (Original Mix)
06. CamelPhat – Spektrum ft. Ali Love (Original Mix)
07. CamelPhat  – Dance With My Ghost ft. Elderbook(Original Mix)
08. CamelPhat – Easier ft. LOWES (Original Mix)
09. CamelPhat x Au/Ra – Panic Room (Original Mix)
10. CamelPhat x Skream – Keep Movin' ft. Max Milner (Original Mix)
11. CamelPhat – Wildfire ft. LOWES (Original Mix)
12. CamelPhat x Elderbrook – Cola (Dark Matter Edit)
13. CamelPhat x Christoph – Phantoms (Original Mix)
14. CamelPhat – Rabbit Hole ft. Jem Cooke (Original Mix)
15. CamelPhat – Not Over Yet ft. Noel Gallagher (Original Mix)
16. CamelPhat x Eli & Fur – Waiting (Original Mix)
17. CamelPhat – Carry Me Away ft. Jem Cooke (Original Mix)
18. CamelPhat x Del-30 – Reaction ft. Maverick Sabre (Original Mix)
19. CamelPhat x Will Easton – Witching Hour (Original Mix)
20. CamelPhat – Expect Nothing (Original Mix)
21. CamelPhat x Cristoph – Breathe ft. Jem Cooke (Dark Matter Edit)