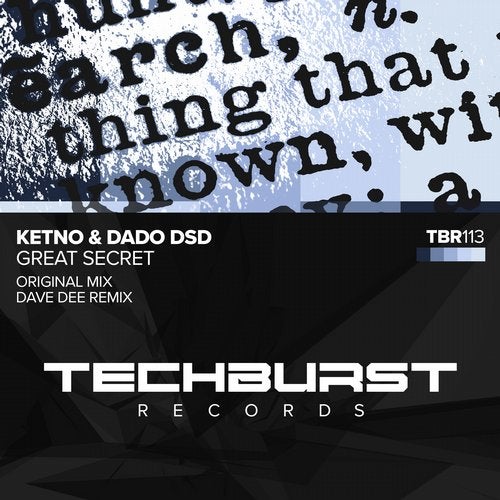 Teaming up once again are Italians KETNO and Dado DsD on a sizzling techno tune titled "Great Secret". Also included in the set from Mark Sherry's Techburst Records is a remix by fellow Italian Dave Dee. The collaboration from Turin native Argese Francesco and the Trieste based artist uses a haunting piano melody with a relentless bassline to get the grooves going strong.
KETNO has previously released his songs from the Scotland based imprint, which include "Space Monkey" with Mark Sherry and a remix of "Collide" by Thick As Thieves.
Dado DsD has worked with KETNO in the past on tunes like "Every Moment" and "Rock & Soul".
KETNO – Facebook / Twitter / Instagram / Soundcloud
Dado DSD – Facebook / Twitter / Instagram / Soundcloud