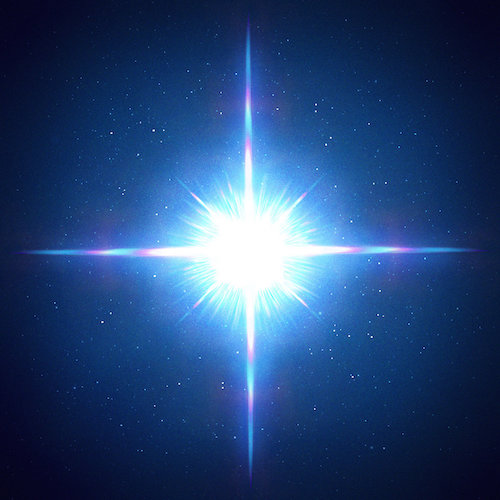 After releasing two singles from their "True North" EP over the past couple of months, Ninajirachi and Kota Banks have now put out the full set almost 18 months after first starting on the project. Nina Wilson and Jess Porfiri first started out with the title track "True North" and "Opus" before including "Vice Versa", "Nice Girls Finish Last", "Leaf In The Wind", "Middle Of The Night", and "Holy Water". The EP with infectious melodies, sharp beats, and catchy vocals was released on NLV Records, the imprint from Nina Las Vegas she founded in 2015.
Australians Ninajirachi and Kota Banks say that "True North is a fantasy world we invented… we dreamt it up and then lived in it when we were creating the music. It's like Nirvana or Paradise, it's this very visual parallel universe with stars and waterfalls that are so expansive and iridescent that you feel totally inspired and free to create, and feel emotions the way you want to."
As I said when Ninajirachi first popped up on my radar, I knew it wasn't going to be the last. She initially caught my attention with her remix of "Pomegranate" by deadmau5 and Pharell in June and again in July with her VIP of "Alight" from her "Blumiere" EP.
A few months ago, Kota Banks released her "Sweet & the Spice" EP and a remix package that includes an RnB and Acoustic versions, along with remixes from Ninajirachi and KG. She has also previously worked with Cashmere Cat on "Watergirl" and "Without You".
Ninajirachi – Facebook / Twitter / Instagram / Soundcloud
Kota Banks – Facebook / Twitter / Instagram / Soundcloud
Ninajirachi & Kota Banks – True North EP Tracklist:
01. Ninajirachi  & Kota Banks – True North (Original Mix)
02. Ninajirachi  & Kota Banks – Opus (Original Mix)
03. Ninajirachi  & Kota Banks – Vice Versa (Original Mix)
04. Ninajirachi  & Kota Banks – Nice Girls Finish Last (Original Mix)
05. Ninajirachi  & Kota Banks – Leaf In The Wind (Original Mix)
06. Ninajirachi  & Kota Banks – Middle Of The Night (Original Mix)
07. Ninajirachi  & Kota Banks – Holy Water (Original Mix)