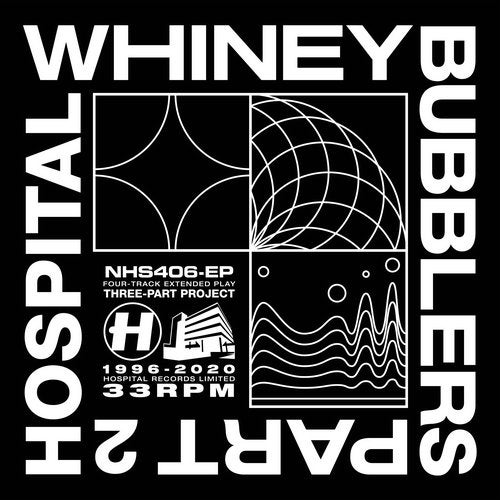 Back in July, Whiney released his "Bubblers Part One" EP from Hospital Records, which featured a collaboration with MC GQ. Will Hine's four track "Bubblers Part Two" EP is out now on the London based imprint and includes "Deep End" featuring Ben Verse, "Caught Up", "Old Flame", and "Roll Out" featuring Parley B. Militant drums, eerie basslines, spiralling wobbles, and jungle beats are used in the deep, dark, and…well…bubbly set.
Whiney dropped all the tunes from the EP on London Elektricity's Hospital Podcast 429, with his takeover including a range of tracks that inspired him in writing the set.
Last week, Rene LaVice played "Deep End" on BBC Radio 1 Drum & Bass Show while Noisia supported "Caught Up" on Noisia Radio S06E46.
Keep an eye out for "Bubblers Part Three" and take a listen to Bubblers: Mixtape Part Two, where he played songs from the EP as well as tunes by Sub Focus, Kanine, Alix Perez, Halogenix, and more in the hour long mix.
Whiney – Facebook / Twitter / Instagram / Soundcloud
Ben Verse – Facebook / Twitter / Instagram / Soundcloud
Parley B – Facebook / Twitter / Instagram / Soundcloud
Whiney – Bubblers Part Two EP Tracklist:
01. Whiney – Deep End ft. Ben Verse (Original Mix)
01. Whiney – Caught Up (Original Mix)
01. Whiney – Old Flame (Original Mix)
01. Whiney – Roll Out ft. Parley B (Original Mix)