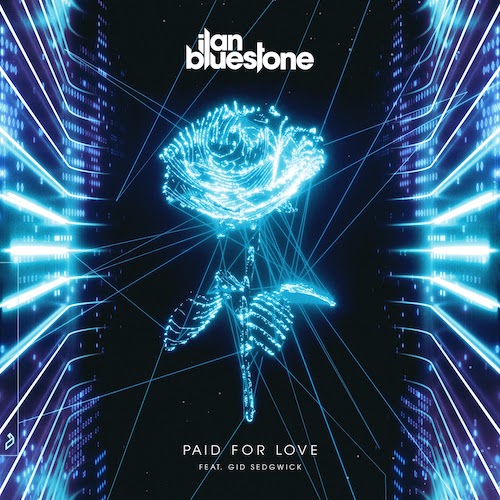 Anjunabeats veteran Ilan Bluestone is back on the famed label with an anthemic tune called "Paid For Love" featuring Gid Sedgwick. The energetic kicks and vibrant melodies blend seamlessly with the powerful and soaring vocals of Sedgwick. The London based producer and Surrey native previously worked together on "Can You" with Maor Levi in October 2019.
Bluestone, who has been on the imprint since 2012, states that "'Paid For Love' is the first track I've written where I've had a hand in writing the lyrics. The song is about a personal experience I had in a relationship, and I feel like these lyrics speak to people who may have gone through similar experiences. I've felt such a strong connection with fans at my shows when they've been singing the words back to me. I wanted a vocal in the style of Depeche Mode, and Gid delivered!"
Singer and songwriter Sedgwick adds, "'Paid For Love' was the first song Ilan and I worked on together, and actually my first attempt at trance (Tronce) altogether. I've not looked back since! Prior to working on the track, Ilan had a clear direction of where he wanted the sound to go and the rest happened very naturally. After only a few tweaks and changes, it wasn't long until Paid For Love was complete and ready for the big stage!"
Bluestone has been playing the song in a number of his sets since last May including at Group Therapy 350 at O2 Arena in Prague, Czech Republic in October 2019, with Above & Beyond supporting it during their Group Therapy 400 four hour extended set recorded on the River Thames in September. The label heads also opened up last weeks Group Therapy 407 with the tune as well.
Bluestone has had a productive year in producing, with tracks like "Black & Blue" with Andrew Bayer and his "Water" EP as part of the new Elysian trio with Maor Levi and Emma Hewitt being released in 2020.
Sedgwick has collaborated with Dash Berlin on "See In The Dark" and Allen Watts on "Another You" in the past few months.
Ilan Bluestone – Facebook / Twitter / Instagram / Soundcloud
Gid Sedgwick – Facebook / Twitter / Instagram / Soundcloud