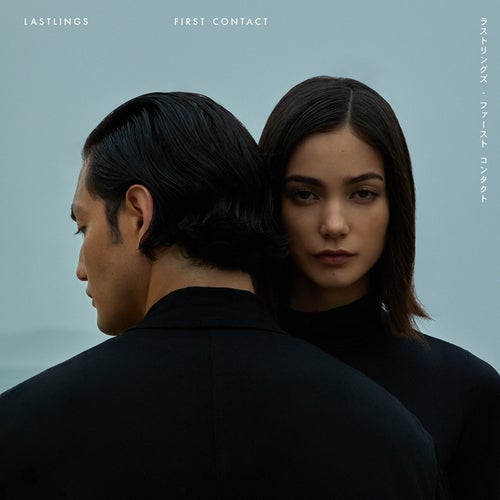 The first time I heard of Lastlings was when RÜFÜS DU SOL remixed their track "No Time" a few months ago. In September, I saw that Japanese/Australian brother and sister Josh and Amy Dowdle had their debut album titled "First Contact" coming out in November and knew I had to write about it. In the process of writing, I was watching their Digital Mirage Friendsgiving set on Friday where they performed tracks from the album.
The Queensland based duo create a mystical and captivating album that combines the crisp and cinematic production talents of Josh with the ethereal and atmospheric vocals of Amy. The impressive enchanting and melodic set consists of "Deja Vu", "Take My Hand", "Out Of Touch", "False Reactions", "9400", "Last Breath", "No Time", "Visions", "AI", "Held Under", "First Light", and "I've Got You".
The album was released on RÜFÜS DU SOL's Los Angeles based imprint Rose Avenue Records, which was launched in October 2018. The first track to be released from the album was "Deja Vu" two years ago, about a month after the record label was founded. Be sure to check out the music videos for "Take Me Hand", "Out Of Touch", and "No Time" in the YouTube playlist below.
Lastlings say that "'First Contact' is about all the moments you experience for the first time and how important and special they are in shaping us. Moments like first heartbreak, first love, the first time you visit a new country and even more somber moments like losing someone close to you for the first time. We have eagerly been waiting to share this body of work with all of you beautiful people – Thank you so much for sticking around and supporting us over the last few years.
We hope that this album sparks all the beautiful and special moments that you encounter when you experience something for the first time."
Various songs from the album have been supported by Lane 8, CID, Hardwell, Sander Van Doorn, and Gryffin so far.
Last year, Lastlings supported RÜFÜS DU SOL on tour in Australia and in the United States (where they played at venues like Red Rocks in Colorado and Los Angeles State Historic Park), as well as Two Door Cinema Club on their Australian tour.
Lastlings – Facebook / Twitter / Instagram / Soundcloud
Lastlings – First Contact (Album) Tracklist:
01. Lastlings – Deja Vu (Original Mix)
02. Lastlings – Take My Hand (Original Mix)
03. Lastlings – Out Of Touch (Original Mix)
04. Lastlings – False Reactions (Original Mix)
05. Lastlings – 9400 (Original Mix)
06. Lastlings – Last Breath (Original Mix)
07. Lastlings – No Time (Original Mix)
08. Lastlings – Visions (Original Mix)
09. Lastlings – AI (Original Mix)
10. Lastlings – Held Under (Original Mix)
11. Lastlings – First Light (Original Mix)
12. Lastlings – I've Got You (Original Mix)