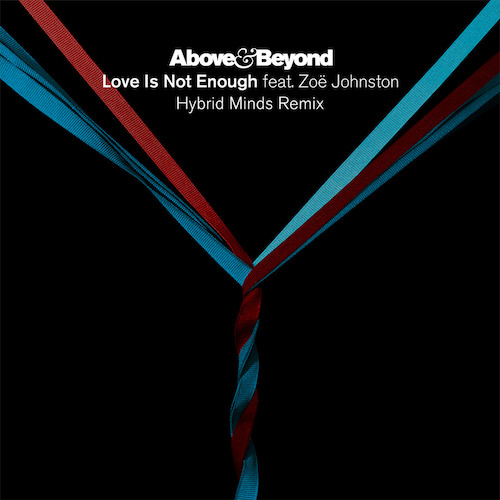 Taking on Above & Beyond's iconic "Love Is Not Enough" featuring the noted vocals of Zoë Johnston are Hybrid Minds. The song is from the trio's highly acclaimed 2011 album "Group Therapy", which also included fan favorites "Alchemy" featuring Johnston, "Sun & Moon" featuring Richard Bedford, and "Thing Called Love" feating Bedford. The remix was released on Jono Grant, Tony McGuinness, and Paavo Siljamäki's record label Anjunabeats, which was founded in 2000 in London.
All that being said, it seems like a tall order when given the chance to remix a classic from Above & Beyond, especially when the imprint is celebrating its 20th anniversary this year. Josh White and Matt Lowe, who first started out in 2011, certainly hold their own with their melodic and crisp version of the well known song.
Above & Beyond played the remix on Group Therapy 410, with Marsh, Super 8 & Tab, Kryder, and Rene LaVice also supporting the track.
The British duo had the guest mix on Group Therapy 411 a few days ago where they played their version, alongside tunes from Nu:Tone, Ivy Lab, Netsky, and Fred V & Grafix. Be sure to check out their Essential Mix from August, where they played songs by dnb titans like Etherwood, Drumsound & Bassline Smith, Fourward, S.P.Y, Kove, Delta Heavy, Brookes Brothers, Halogenix, Loadstar, Camo & Krooked, Calibre, Wilkinson, Dimension, DJ Fresh, and more.
Hybrid Mnds – Facebook / Twitter / Instagram / Soundcloud