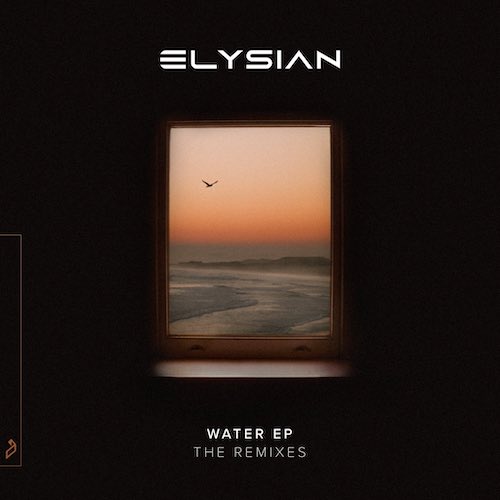 The newly formed Elyisan trio just released a remarkable remix EP of their debut EP called "Water", out now on Anjunabeats. The first release from the group, which is comprised of Londoner Ilan Bluestone, Israeli Maor Levi, and Australian vocalist Emma Hewitt, was "Moonchild" back in April from Above & Beyond's record label.
The diverse remix EP consists of versions of "Moonchild", "Beyond The Comfort Zone", "Water" and "Little Star". The trio enlisted the impressive talents of a wide variety of producers, including Trivecta (Sam Dobkin of Tampa), OTIOT (Eliran Hasan of Israel), Brandon Vendetta (of Los Angeles), Avoure (Kirill Pristavnoy of Ukraine), Maor Levi, Quach & Campos, boerd (Bård Ericson of Sweden), PROFF (Vladimir Ershov of Russia), and Mem Aleph (of Israel). Ranging from melodic dubstep to trance to deep house and more, this set will keep your ears busy for the rest of the night!
Various songs from the EP have been played by Kryder, Giuseppe Ottaviani, Sander van Doorn, DIM3NSION, Somna, Bobina, Ferry Corsten, Hardwell, Armin van Buuren, Cosmic Gate, Super8 & Tab, Timmo Hendriks, Farius, Roan Shenoyy, and Natalie Gioia.
Trivecta – Facebook / Twitter / Instagram / Soundcloud
OTIOT – Facebook / Twitter / Instagram / Soundcloud
Brandon Vendetta – Facebook / Twitter / Instagram / Soundcloud
Avoure – Facebook / Twitter / Instagram / Soundcloud
Maor Levi – Facebook / Twitter / Instagram / Soundcloud
Quach & Campos – Facebook / Twitter / Instagram / Soundcloud
boerd – Facebook / Twitter / Instagram / Soundcloud
PROFF – Facebook / Twitter / Instagram / Soundcloud
Mem Aleph – Facebook / Twitter / Instagram / Soundcloud
Elysian – Water EP (The Remixes) Tracklist:
01. Elysian – Moonchild (Trivecta Remix)
02. Elysian – Moonchild (OTIOT Remix)
03. Elysian – Moonchild (Brandon Vendetta Remix)
04. Elysian – Beyond The Comfort Zone (Avoure Remix)
05. Elysian – Beyond The Comfort Zone (Maor's Deep Room Mix)
06. Elysian – Beyond The Comfort Zone (Quach & Campos Remix)
07. Elysian – Water (boerd Remix)
08. Elysian – Water (PROFF Remix)
09. Elysian – Little Star (Maor Levi Remix)
10. Elysian – Water (Mem Aleph Remix)