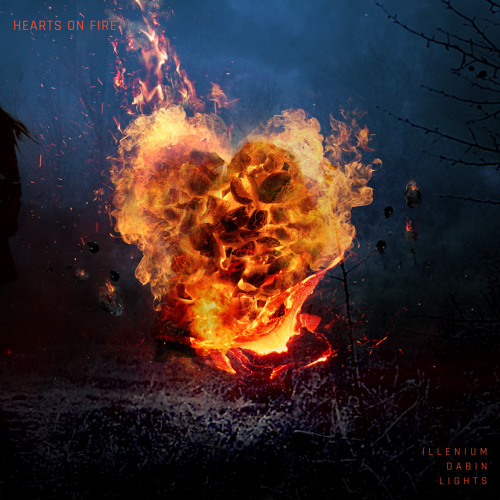 Illenium, Dabin, and Lights ended 2020 with a melodic dubstep tune called "Hearts on Fire". The Christmas Day release was put out on 12Tone Music, an independent record label founded in 2018 which counts the likes of Anderson .Paak and Lauren Daigle on its roster. The two Denver based producers use surging synths and striking guitar chords with the emotional and heartfelt vocals of the Canadian singer/songwriter.
Nick Miller looks to be releasing an album this year, with "Paper Thin" featuring Tom DeLonge and Angels & Airwaves and "Nightlight" featuring Annika Wells being put out in August and October respectively, and the songs being put into a playlist/album on Spotify.
Near the beginning of 2020, Dabin Lee released "Holding On" featuring Lowell and "Hope It Hurts" featuring Essenger, and also performed during Proximity and Brownies & Lemonade's Digital Mirage livestream.
Earlier this year, Lights Poxleitner-Bokan collaborated with i_o on their "AM 444" EP, released her "Dead End" remix album, and performed a live Dead End set in Joshua Tree.
Illenium – Facebook / Twitter / Instagram / Soundcloud
Dabin – Facebook / Twitter / Instagram / Soundcloud
Lights – Facebook / Twitter / Instagram / Soundcloud