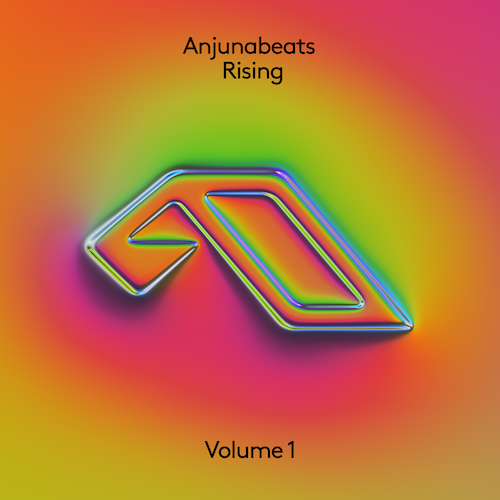 Above & Beyond's noted Anjunabeats record label has helped start the careers of artists like Andrew Bayer, Arty, Audien, Ilan Bluestone, Seven Lions, and Mat Zo since its inception 20 years ago. Jono Grant, Tony McGuinness, and Paavo Siljamäki kick off 2021 by launching a new EP series called "Anjunabeats Rising" that aims to showcase new and emerging talent from around the world, with Volume 1 out now on the London based imprint.
The EP consists of the bassline heavy "Home" by Parallels (Declan James of Texas and Lycii of Utah), an experimental blend of trance, house, and jazz in "All Night" by Nourey and ZOYA (an Egyptian born and Boston based guitarist and producer with Bulgarian singer, songwriter, and producer Zoya Zipova), and the breaks and trance fusion "I Don't" by GVN (Northern Ireland native Gavin Brown, now based in Liverpool).
Above & Beyond played "Parallels" on Group Therapy 417 yesterday. The trio played "All Night" on Group Therapy 415 where it was chosen as Record Of The Week and on Group Therapy 416 where it was chosen for Push The Button. The label heads played "I Don't" on Group Therapy 416 and Group Therapy 417 over the past two episodes. Gabriel & Dresden, Danny Howard, Will Clarke, Amy Wiles, Chicane, and Fatum have also supported various tracks from the EP.
This Monday January 25 at 1pm PT, Anjunabeats will be hosting an AMA on reddit on /r/AboveandBeyond with all of the artists from the EP.
Anjunabeats – Facebook / Twitter / Instagram / SoundCloud
Parallels – Facebook / Twitter / Instagram / SoundCloud
Nourey – Facebook / Twitter / Instagram / SoundCloud
ZOYA – Facebook / Twitter / Instagram / SoundCloud
GVN – Facebook / Twitter / Instagram / SoundCloud
Anjunabeats – Anjunabeats Rising Volume 1 EP Tracklist:
01. Parallels – Home (Original Mix)
02. Nourey & ZOYA – All Night (Original Mix)
03. GVN – I Don't (Original Mix)
04. Parallels – Home (Extended Mix)
05. Nourey & ZOYA – All Night (Extended Mix)
06. GVN – I Don't (Extended Mix)