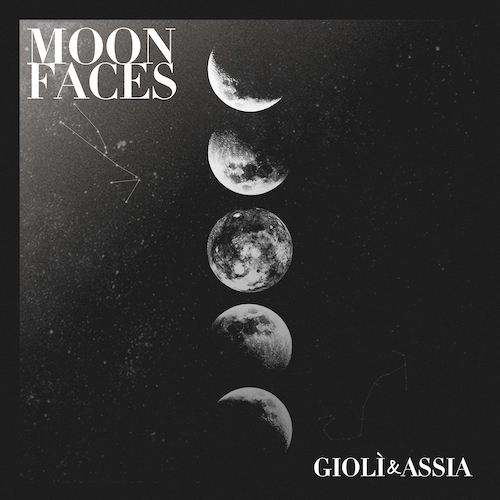 About a year ago, Giolì & Assia first came on my radar with their live sets called #DiesisLive from spectacular locations such as the Etna Volcano in Sicily, Vulcano in the Aeolian Islands, Milazzo in Sicily, the Andromeda Theater in the Sicani Mountains, and Isola Delle Femmine in Palermo. They also have a #DiesisLounge series set in their own home studio as well. In addition to DJing and playing instruments in their live sets, the pair have also show their productions skills in songs like "Habibi" and "Darling".
Giorgia Lipari and Assia Nania have now released their debut alluring melodic house EP titled "Moon Faces" from Ultra Records. The Italian duo include "For You", "Hands On Me", "Rollercoaster", Your Lullaby", and "Lost" featuring Turkish artist Mahmut Orhan in the set from the New York based record label. Mesmerizing melodies, hypnotic vocals, and captivating percussion are used in the collection from the natives of Palermo.
As if performing, producing, playing multiple instruments, and being singers/songwriters weren't enough, Giolì & Assia also started their own imprint called Diesis Records in 2016. The record label has released songs from artists such as Deviu, Northdans, Alex Fain, Daniel Oscuf, CrakMoon, Giorgio Vergani, and Villain Mode.
Giolì & Assia – Facebook / Twitter / Instagram / Soundcloud
Mahmut Orhan – Facebook / Twitter / Instagram / SoundCloud
Giolì & Assia – Moon Faces EP Tracklist:
01. Giolì & Assia – For You (Original Mix)
02. Giolì & Assia – Hands On Me (Original Mix)
03. Giolì & Assia – Rollercoaster (Original Mix)
04. Giolì & Assia – Your Lullaby (Original Mix)
05. Giolì & Assia – Lost ft. Mahmut Orhan (Original Mix)