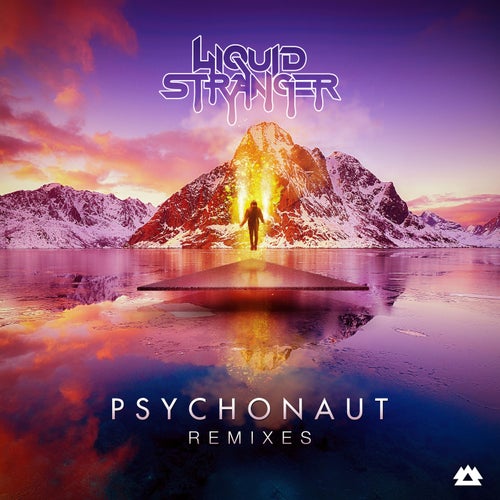 One year ago, Liquid Stranger's "Ascension" EP was released on his own record label in Wakaan, which he launched in 2015. One of the most well received songs from the Swedish phenom's set was "Psychonaut", which has now received a number of remixes from some fan favorite artists as well as rising producers.
Martin Stääf enlists the talents of 12th Planet (Los Angeles based John Dadzie), Astro Lizard, Blanke (Canberra, Australia native JP Orchison), Hydraulix (Sydney based Damien Williams), Krischvn (Krischan Michaelis of Germany), LICK (Los Angeles based Joshua Li), LUZCID (Neil Berry of Houston), and Mersiv (Denver based Anderson Benoit Gallegos) for an explosive remix EP.
From dubstep to trap to trip hop and more, the "Psychonaut" remix EP has all your bass needs covered, and then some!
Liquid Stranger – Facebook / Twitter / Instagram / SoundCloud
12th Planet – Facebook / Twitter / Instagram / SoundCloud
Astro Lizard – Facebook / Twitter / Instagram / SoundCloud
Blanke – Facebook / Twitter / Instagram / SoundCloud
Hydraulix – Facebook / Twitter / Instagram / SoundCloud
Krischvn – Facebook / Twitter / Instagram / SoundCloud
LICK – Facebook / Twitter / Instagram / SoundCloud
LUZCID – Facebook / Twitter / Instagram / SoundCloud
Mersiv – Facebook / Twitter / Instagram / SoundCloud
Liquid Stranger – Psychonaut (Remix EP) Tracklist:
01. Liquid Stranger – Psychonaut (Original Mix)
02. Liquid Stranger – Psychonaut (12th Planet Remix)
03. Liquid Stranger – Psychonaut (AstroLizard Remix)
04. Liquid Stranger – Psychonaut (Blanke Remix)
05. Liquid Stranger – Psychonaut (Hydraulix Remix)
06. Liquid Stranger – Psychonaut (Krischvn Remix)
07. Liquid Stranger – Psychonaut (LICK Remix)
08. Liquid Stranger – Psychonaut (LUZCID Remix)
09. Liquid Stranger – Psychonaut (Mersiv Remix)