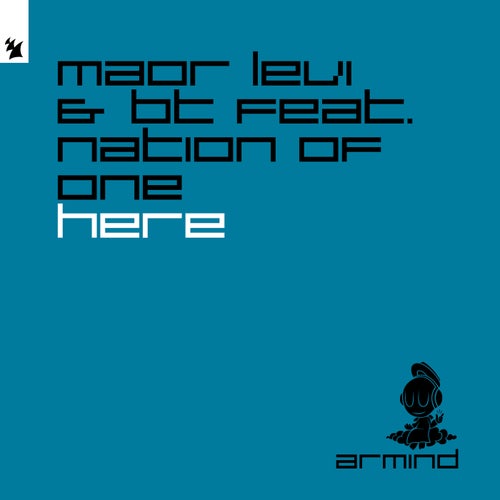 Trance mainstays Maor Levi and BT have joined forces on "Here" featuring the ethereal vocals of Nation Of One. Israeli artist Maor Levi and Los Angeles based Brian Transeau use "suspenseful builds and a raw bass drop that could make any listener erupt into a fist-pumping frenzy". The exceptional track was released on Armind, a sublabel of Armada founded by Armin van Buuren in 2003 in Amsterdam. Make sure to check out the official music video below as well!
Armin van Buuren, Above & Beyond, Andrew Rayel, Morgan Page, Cosmic Gate, Marcus Santoro, Carta, Alexander Popov, Farius, MaRLo, Super8 & Tab, and JES have all played the tune on their respective radio shows.
Previous songs of Maor Levi that have caught my attention include his deep room mix of "Beyond The Comfort Zone" by Elysian (of which he is a part of with Ilan Bluestone and Emma Hewitt), "Can You" with Ilan Bluestone featuring Gid Sedgwick, and "Made Of Fire" featuring Mangal Suvarnan.
Last August, Grammy nominated BT released his impressive 13th studio album in "The Lost Art of Longing", which I highly recommend you taking the time to listen through as it showcases his diverse and versatile production skills.
Nation Of One, a duo consisting of singer/songwriter Kristi Krings and producer Aric Johnson, have previously worked with Armin van Buuren and BT on "Always" and BT and Matt Fax on "Walk into the Water" from "The Lost Art Of Longing".
Maor Levi – Facebook / Twitter / Instagram / SoundCloud
BT – Facebook / Twitter / Instagram / SoundCloud
Nation Of One – Facebook / Twitter / Instagram / SoundCloud