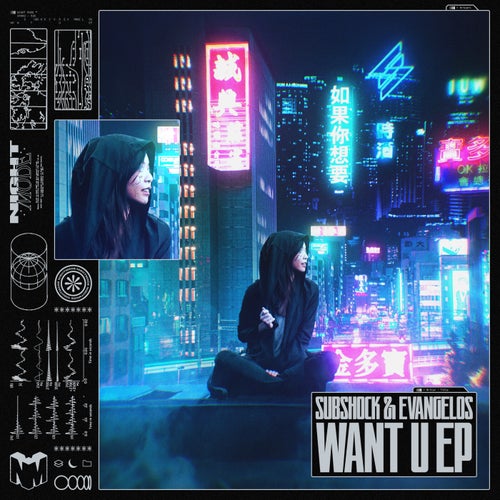 Subshock & Evangelos bring some house vibes and drum and bass beats in their latest two song EP titled "Want U". The first track in "Don't Wanna" uses bass house tones with crisp percussion work. The second tune called "If You Wanna" features the heartfelt vocals of Vocians and liquid dnb rhythms. The set was released on Los Angeles based record label NIGHTMODE.
Alvaro Murillo Sánchez and Juan Rocco make up the Subshock & Evangelos duo who are originally from Spain and Belgium. I've been following them for a few years now as they've released tracks like "Feeling" and "NGAF'.
German producer/vocalist Daniel Voicians has worked with the likes of Franky Nuts on "Your Lies", "The Same Way" with No Mana", Jack Mirror on "This Lie", Maduk on "The End", and Muzzy on "Back To You".
Subshock & Evangelos – Facebook / Twitter / Instagram / SoundCloud
Voicians – Facebook / Twitter / Instagram / SoundCloud
Subshock & Evangelos – Want U EP Tracklist:
01. Subshock & Evangelos – Don't Wanna (Original Mix)
02. Subshock & Evangelos – If You Wanna ft. Voicians (Original Mix)