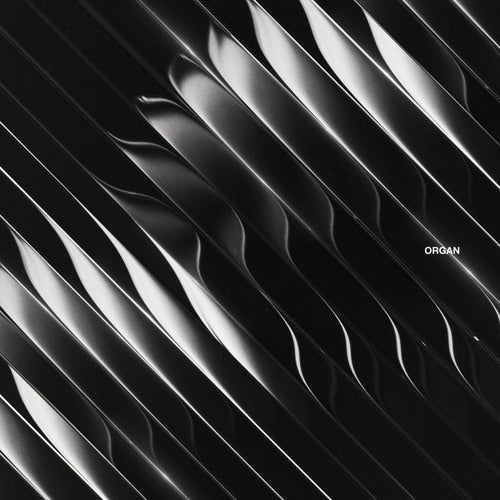 The highly anticipated debut album from Dimension titled "Organ" was officially released this past Friday. United Kingdom based Robert Etheridge had previously released a few of the tracks, but listening to the entire album is an hour long experience you won't want to miss out on. I've actually listened to it twice when researching and writing this article!
All 17 tracks in the set were produced, engineered, and mixed by Dimension, with the album artwork conceived by him and designed in conjunction with creative consultancy Big Active. Featuring impressive vocals from an array of singers and songwriters as well as his signature production style, the songs range from melodic beats and uplifting vocals to underground warehouse vibes and dance floor anthems.
The self released album includes "Saviour" featuring London based vocalist Sharlene Hector, "Alive" featuring London based singer Poppy Baskcomb, "Danger" featuring MC GQ from Hackney, "Devotion" featuring London Academy of Contemporary Music alumni Cameron Hayes, "Psycho", "Remedy" featuring Bristol native TS Graye.
The impressive set also features "UK Border Patrol", "Organ", "Altar", "Love To Give" with Culture Shock (also known as British DJ and producer James Pountney) and Northampton native Billy Lockett, "Domino", and "Offender".
Rounding it out are "Lord's Prayer" featuring Nottingham native Liam Bailey, "Plus Minus" featuring Arctic Lake (a London based indie pop trio consisting of Emma Foster, Paul Holliman, and Andy Richmond), "Hatred" featuring E11E (British singer/songwriter/DJ/producer Elle Holgate), "Desire" with Sub Focus (noted drum and bass artist Nick Douwma of Surrey), and "Sensory Division" featuring Birmingham native Clementine Douglas.
Various tracks from the album have been supported by the likes of Annie Mac, Zeds Dead, NGHTMRE and SLANDER, Rene LaVice, Grafix, Charlie Hedges, Hybrid Minds, Netsky, Montell2099, Pendulum, Metrik, Maduk, ShockOne, Delta Heavy, Kove, Nelver, REAPER, London Elektricity, Kanine, MistaJam, Don Diablo, Audien, Wilkinson, A.M.C, Danny Howard, DC Breaks, High Contrast, Annie Nightingale, Franky Nuts, Cyantific, Andy C, Oliverse, Zomboy, Friction, The Prototypes, Ganja White Night, Koven, Loadstar, Codeko, and others.
Near the end of 2019, Dimension made his BBC Radio 1 Essential Mix debut where he played tunes from Camo & Krooked, Fred V, S.P.Y, Benny L, 1991, Pola & Bryson, Noisia, Sigma, Boys Noise, Ed Rush & Optical, Mr. Oizo, Kavinsky, and more.
Dimension has been behind driving drum and bass tunes like "Black Church", "Automatik", and "UK", in addition to crowd favorite remixes such as "Avarita" by deadmau5, "Generate" by Eric Prydz, and "Two Minds" by Nero.
Dimension – Facebook / Twitter / Instagram / SoundCloud
Sharlene Hector – Facebook / Twitter / Instagram / SoundCloud
Poppy Baskcomb – Facebook / Twitter / Instagram / SoundCloud
MC GQ – Facebook / Twitter / Instagram / Soundcloud
Cameron Hayes – Facebook / Twitter / Instagram / SoundCloud
TS Graye – Facebook / Twitter / Instagram / SoundCloud
Culture Shock – Facebook / Twitter / Instagram / SoundCloud
Billy Lockett – Facebook / Twitter / Instagram / SoundCloud
Liam Bailey – Facebook / Twitter / Instagram / SoundCloud
Arctic Lake – Facebook / Twitter / Instagram / SoundCloud
E11E – Facebook / Twitter / Instagram / SoundCloud
Sub Focus – Facebook / Twitter / Instagram / SoundCloud
Clementine Douglas – Facebook / Twitter / Instagram / SoundCloud
Dimension – Organ (Album) Tracklist:
01. Dimension – Saviour ft. Sharlene Hector (Original Mix)
02. Dimension – Alive ft. Poppy Baskcomb (Original Mix)
03. Dimension – Danger ft. MC GQ (Original Mix)
04. Dimension – Devotion ft. Cameron Hayes (Original Mix)
05. Dimension – Psycho (Original Mix)
06. Dimension – Remedy ft. TS Graye (Original Mix)
07. Dimension – UK Border Patrol (Original Mix)
08. Dimension – Organ (Original Mix)
09. Dimension – Altar (Original Mix)
10. Dimension, Culture Shock, & Billy Lockett – Love To Give (Original Mix)
11. Dimension – Domino (Original Mix)
12. Dimension – Offender (Original Mix)
13. Dimension – Lord's Prayer ft. Liam Bailey (Original Mix)
14. Dimension – Plus Minus ft. Arctic Lake (Original Mix)
15. Dimension – Hatred ft. E11E (Original Mix)
16. Sub Focus & Dimension – Desire (Original Mix)
17. Dimension – Sensory Division ft. Clementine Douglas (Original Mix)