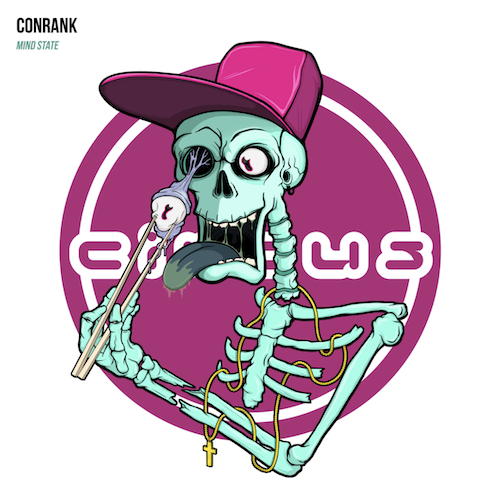 Conrank has been on my radar for a while now, due to his tracks like "Level 8" with Dirt Monkey (which was included in his debut album "What's A FKNG Conrank"), "NO!" with Mersiv, and "Ooba". That being said, I was still not ready for when I heard Diccon Mayfield's newest song!
The raucous and rowdy "Mind State" was released on Circus Records, the imprint that Flux Pavilion and Doctor P launched in 2009. Featuring his own vocals, an electrifying guitar solo from Gwen Latiffe, and pounding basslines, the explosive track from the United Kingdom will definitely give a kickstart to your night.
Conrank sent the song out to a few of his friends, including SubDocta, DMVU, Boogie T, TVBOO, Mersiv, Protohype, Buku, Wreckno, Charmae, Drezza, ZEKE BEATS, and Zia. You can see what they all had to say about the tune right here!
Conrank – Facebook / Twitter / Instagram / SoundCloud