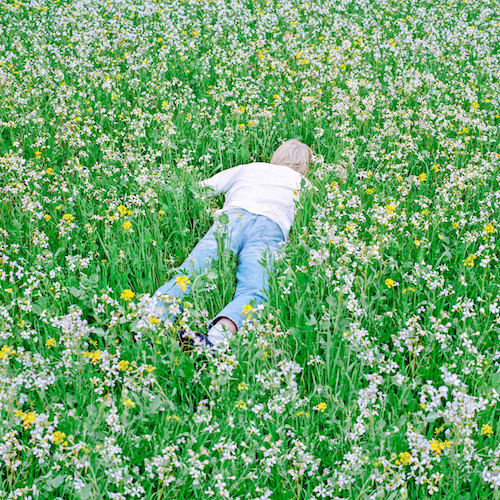 Over six years since Porter Robinson released his debut album in "Worlds", the North Carolina based artist is back with another album titled "Nurture". The Grammy nominated DJ and producer's own vocals can be heard throughout the album, with the transitions from song to song as impressive as the tracks themselves.
Earlier today, he said "thank you guys so so much for listening, for waiting, for spending the time you have on this planet with my music… i really hope you find it helpful and can carry it with you to make the world feel one shade brighter".
The 14 song set includes"Lifelike", "Look at the Sky", "Get Your Wish", "Wind Tempos", "Musician'", "do-re-mi-fa-so-la-ti-do", "Mother", "dullscythe", "Sweet Time", "Mirror", "Something Comforting", "Blossom", "Untold" with Totally Enormous Extinct Dinosaurs, and "Trying to Feel Alive". It was released on New York City based Mom + Pop, which was started in 2008.
"This album came about during a period of intense creative and emotional struggle", Robinson states. "I'm really, deeply glad that I wrote this album. It's my favorite music I've ever made, and it made me feel purposeful and happy to write music again. I want to write music that tells people that an earnest and sincere effort to overcome that thing you're struggling with is the best path forward. There's no shortage of fuel for despair and nihilism, but I've found that those things don't help. I want the listener to know that even when it seems impossible and insurmountable, it's worthwhile to do your best, that there's no shame in hope, and that purpose and meaning are worth pursuing."
Various songs from the album have been played by Alison Wonderland, NGHTMRE and SLANDER, Illenium, Louis The Child, Valentino Khan, Armin van Buuren, The Chainsmokers, KSHMR, Anna Lunoe, Madeon, San Holo, Gryffin, Jauz, Chet Porter, Kill The Noise, Ray Volpe, SAYMYNAME, Ghastly, and more.
Porter Robinson will also be hosting his Secret Sky music festival livestream tomorrow Saturday April 24 at 12:00pm PDT (more on that tomorrow).
Porter Robinson – Facebook / Twitter / Instagram / SoundCloud
Totally Enormous Extinct Dinosaurs – Facebook / Twitter / Instagram / SoundCloud
Porter Robinson – Nurture (Album) Tracklist:
01. Porter Robinson – Lifelike (Original Mix)
02. Porter Robinson – Look at the Sky (Original Mix)
03. Porter Robinson – Get Your Wish (Original Mix)
04. Porter Robinson – Wind Tempos (Original Mix)
05. Porter Robinson – Musician (Original Mix)
06. Porter Robinson – do-re-mi-fa-so-la-ti-do (Original Mix)
07. Porter Robinson – Mother (Original Mix)
08. Porter Robinson – dullscythe (Original Mix)
09. Porter Robinson – Sweet Time (Original Mix)
10. Porter Robinson – Mirror (Original Mix)
11. Porter Robinson – Something Comforting (Original Mix)
12. Porter Robinson – Blossom (Original Mix)
13. Porter Robinson and Totally Enormous Extinct Dinosaurs – Unfold (Original Mix)
14. Porter Robinson – Trying to Feel Alive (Original Mix)