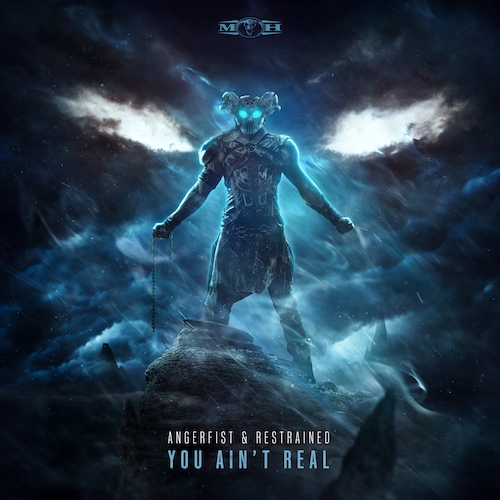 Hardcore icon Angerfist has teamed up with Restrained for a aggressive tune called "You Ain't Real". The Dutch duo of Danny Masseling and Terence de Jong released the raucous and rambunctious track from Masters of Hardcore, which was founded in 1995 by Outblast and King Matthew in the Netherlands.
Angerfist put out "Break Of Dawn" with Miss K8 earlier this year. He's played at numerous Insomniac events like EDC Las Vegas (2019, 2018, 2017, 2014), Escape: Psycho Circus 2017, Basscon presents Wasteland 2017, and Basscon presents Resurgence 2015.
Restrained was inspired to become a hardcore artist after attending festivals like Q-BASE, Harmony of Hardcore, and Defqon.1 in the Netherlands. He won a remix competition for Neophyte Records in 2015 and signed with the imprint the next year and has been a mainstay on the label ever since.
Angerfist – Facebook / Twitter / Instagram / SoundCloud
Restrained – Facebook / Twitter / Instagram / SoundCloud