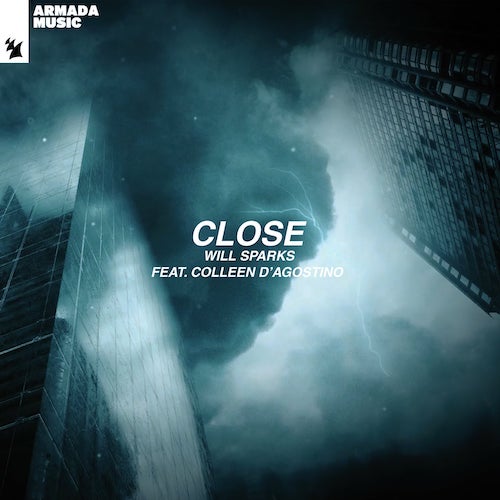 Teaming up for the first time are Will Sparks and Colleen D'Agostino on a dark yet electrifying tune titled "Close". Featuring the recognizable vocals of Los Angeles based singer and songwriter D'Agostino (who shared her hand written lyric book for the song), Sparks uses a heart pounding bassline and shimmering synths in the single from Armada Music.
When the track was released on the Dutch record label, the Australian DJ and producer said "Going down different paths, making whatever feels good to me. This goes back to my roots, where I'll always belong. Enjoy and bang it out loud."
Sparks recently opened up CLUBWRK Radio 26 with the song, while Armin van Buuren, Morgan Page, Timmy Trumpet, Blasterjaxx, MaRLo, Giuseppe Ottaviani, and Bobina have also played the tune.
The Melbourne based artist has been a favorite of mine over the years with songs like "Mangalam" with Maddix, his remix of "Leave The Lights On" by Meiko, "Stay Up Till The Mornin'" with Luciana, and his eight track "Another Land" EP.
D'Agostino has collaborated with the likes of ATTLAS on "Feels Like", EDDIE on "Somewhere In Between", No Mana on "Other Side", BlackGummy on "SuperHuman", and deadmau5 on "Seeya" and "Stay".
Will Sparks – Facebook / Twitter / Instagram / SoundCloud
Colleen D'Agostino – Facebook / Twitter / Instagram / SoundCloud