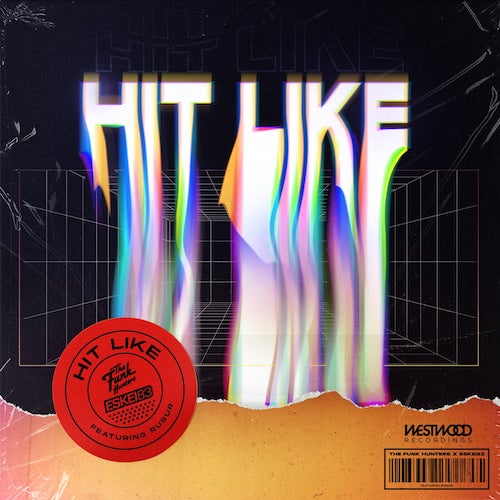 The first time I heard of The Funk Hunters was back in 2015 when I stumbled across their 2015 Shambhala Mix, which was their sixth year performing in the Fractal Forest. If funky bass and live saxophone are your thing, you'll want to take a listen to the 80 minute mix.
The Canadian duo of Nick Middleton and Duncan Smith have a new track out now called "Hit Like" with ESKEI83 featuring RUSUR. The bass laden tune features crisp percussion and hip hop vibes with RUSUR's rhythmic rap flow. The song was put out on Middleton's Westwood Recordings, which he started in 2013 and is based in Vancouver.
The Funk Hunters' released their debut album "Typecast" in 2018 and have played at major festivals such as Coachella, Life Is Beautiful, Lightning in a Bottle, Electric Forest, Osheaga, Outside Lands, Burning Man, and Shambhala.
Sebastian König of Dresden, Germany won the 2014 Red Bull 3Style World DJ Championship in Baku, Azerbaijan, with a judging panel featuring noted turntablist's DJ Jazzy Jeff, Z-Trip, Krafty Kuts, Shortkut, and Skratch Bastid. The Crispy Crust Records owner recently performed his Sputnik Spring Break 2021 set which was recorded live at the MDR Tower in Leipzig.
Singer and songwriter Zeboria Peters from Calgary, Alberta, Canada has previously worked with Pegboard Nerds on "Just Like That" under his Johnny Gr4ves alias, wrote the Beyblade Burst Surge theme song "We Got the Spin", was part of a number one album in Poland for Dawid Kwiatkowski as a songwriter, and performed five songs in the Cyberpunk 2077 video game.
The Funk Hunters – Facebook / Twitter / Instagram / Soundcloud
ESKEI83 – Facebook / Twitter / Instagram / SoundCloud
RUSUR – Facebook / Twitter / Instagram / SoundCloud