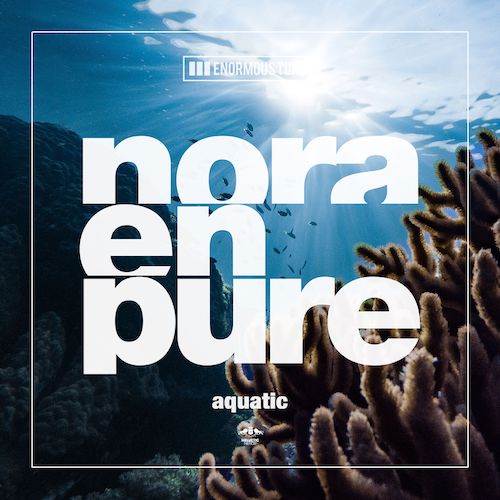 With World Oceans Day taking place annually on June 8, Nora En Pure has partnered with the non-profit organization Beneath The Waves and released "Aquatic" to to help raise awareness for ocean conservation. The song from Daniela Di Lillo featuring spellbinding instrumentals and oceanic soundscapes was put out on Chris Reece's Enormous Tunes, which he launched in Zurich in 2008.
The South African-born, Swiss-based artist opened up both Purified 248 and 250 with the melodic house tune, and also played it during her set for SiriusXM Dance Again Virtual Festival. Further support has come from EDX, Matt Fax, and The Aston Shuffle.
Founded in 2013, Beneath The Waves (BTW) is dedicated to promoting ocean health by using science and technology to catalyze ocean policy. BTW specifically focuses on threatened species conservation and marine protected areas, with a deep affinity for sharks. BTW's work creates the conservation evidence needed to solve new or emerging conservation challenges, and they have built out a digital media lab that links video, storytelling and music, to spread awareness and provide easy linkages for brands and artists. Make sure to follow BTW on their socials below to be a part of the journey.
Nora En Pure had a number of successful releases in 2020, including "All I Need", her "Delta / Bartok" EP, "In Your Eyes", "Wetlands", "Come Away" featuring Tim Morrison, and "Enchantment".
Nora En Pure – Facebook / Twitter / Instagram / SoundCloud