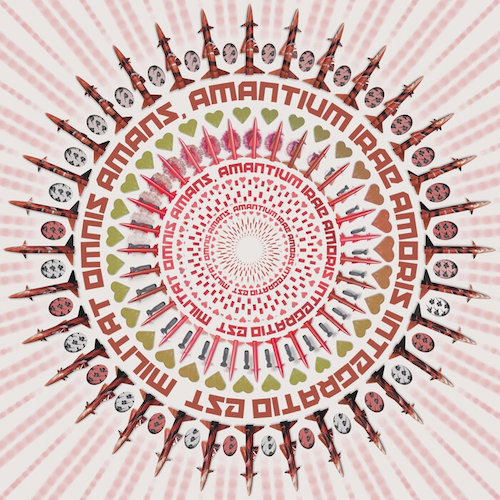 After releasing three singles from their "Elemental" EP in "Nothing For Free", "Driver", and "Come Alive", Pendulum now round out the set in a collaboration with Hybrid Minds called "Louder Than Words". The London based group, which is made up of Rob Swire, Gareth McGrillen, Paul "El Hornet" Harding, Peredur ap Gwynedd, and KJ Sawka, released the fast paced drum and bass set from Earstorm Records, the imprint they founded in 2007.
Songs from the EP have been supported by the likes of Annie Mac, Mistajam, Rene LaVice, Metrik, Annie Nightingale, Dimension, Sub Focus, Delta Heavy, Grafix, REAPER, Dirtyphonics, Kanine, Illenium, Diplo, Kayzo, Jauz, Zeds Dead, NGHTMRE, Party Favor, Blanke, Zomboy, ShockOne, The Aston Shuffle, and PBH & Jack.
Back in October 2020, Pendulum marked their return with a set by Swire, McGrillen, and ap Gwynedd from Spitbank Fort, a 150 year old ex-military fort in the middle of the English Channel (Harding and Sawka were stuck in Australia and the United States, respectively). Amid the full production display of pyrotechnics and lasers captured by a team of drone pilots, they played classics like "Witchcraft", "Salt In The Wounds", "Propane Nightmares", "The Island – Pt. I (Dawn)", "Crush", and "Watercolour".
The British Hybrid Minds duo consisting of longtime friends Josh White and Matt Lowe have previously caught my attention with their remix of Above & Beyond's "Love Is Not Enough" featuring Zoë Johnston, "In Your Arms" featuring Koven from the "Ten Years of UKF" compilation album, "Solitude" featuring Alexa Harley from the "UKF Drum & Bass 2017" compilation album, and "Lost" from the Drum&BassArena "20 Years" compilation album.
Pendulum – Facebook / Twitter / Instagram / SoundCloud
Hybrid Mnds – Facebook / Twitter / Instagram / SoundCloud
Pendulum – Elemental EP Tracklist:
01. Pendulum – Driver (Original Mix)
02. Pendulum – Nothing For Free (Original Mix)
03. Pendulum – Louder Than Words (Original Mix)
04. Pendulum – Come Alive (Original Mix)