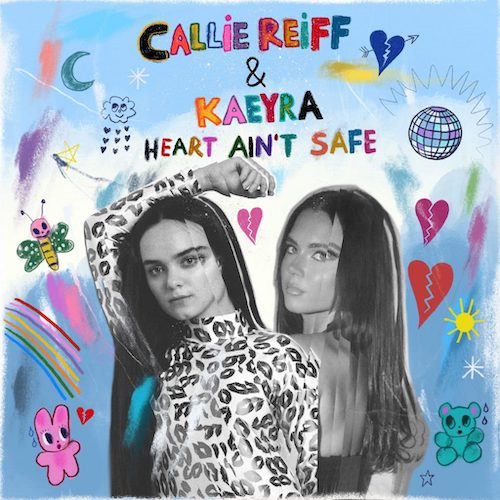 Callie Reiff and Kaeyra have joined forces for the first time on their new single called "Heart Ain't Safe". The track with Reiff's indie club sound and mesmerizing melodies combined with Kaeyra's soulful yet airy vocals was released on Los Angeles based record label 10Eighty.
Reiff says that "'Heart Ain't Safe' is about that one person who is always in the back of your mind. Wherever you are at, you know if they were there you would ditch the party to be with them. I tried to mimic the lyrics with a somewhat dark feeling bassline, intense drums, and an energy that makes you want to be in the middle of a dark rave dancing with all of your friends."
New York based Reiff has played at major festivals around the world such as Creamfields in England, EDC Las Vegas, Tomorrowland in Belgium, and Ultra Music Festival in Miami. At the age of 15, became the youngest DJ to play at New York City's renowned Webster Hall. She recently played their collaboration during her mix for Beyond the Beats Sessions.
Chicago native Caroline Baran is a singer, songwriter, and multi-instrumentalist (piano, bass, guitar, drums, flute) who has worked with Scott Bradlee's musical collective Postmodern Jukebox on several covers (with her first collaboration at the age of 14), including "Time After Time" by Cyndi Lauper, "Nothing Else Matters" by Metallica, "In The Air Tonight" by Phil Collins, and "Love On The Brain" by Rihanna. Back in May, the Los Angeles based artist released her debut EP called "11:11".
Callie Reiff – Facebook / Twitter / Instagram / SoundCloud
Kaeyra – Facebook / Twitter / Instagram / SoundCloud