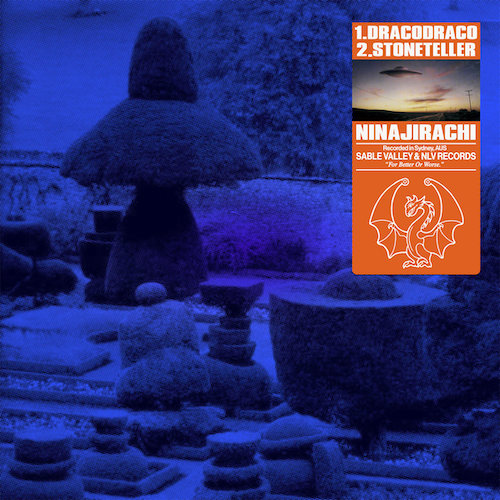 It just seems like Australian artist Ninajirachi has been pumping out the fire over the past year, whether it be originals or remixes. Whether it's her remix of "Pomegranate" by deadmau5 and The Neptunes, her VIP mix of "Alight", or her seven track EP with Kota Banks called "True North", Nina Wilson certainly has her own style that has been picking up steam.
Up next for the New South Wales native is a two song EP consisting of "Dracodraco" and "Stoneteller". The first Tune in "Dracodraco" is a bit glitchy and chopped with pitched vocals and a switched up second drop. "Stoneteller" features Jersey club beats and sparkling melodies combined with bouncy drums and distorted soundscapes. The set was released on RL Grime's record label Sable Valley and Nina Las Vegas' imprint NLV Records.
Last week, Ninajirach had the guest mix on Sable Valley's MiniMix 011, while in late June she was part of the United We Stream Australia livestream with Kota Banks where the duo performed their "True North" EP live at the Powerhouse Museum in Sydney.
Ninajirachi – Facebook / Twitter / Instagram / Soundcloud
Ninajirachi – Dracodraco / Stoneteller EP Tracklist:
01. Ninajirachi – Dracodraco (Original Mix)
02. Ninajirachi –  Stoneteller (Original Mix