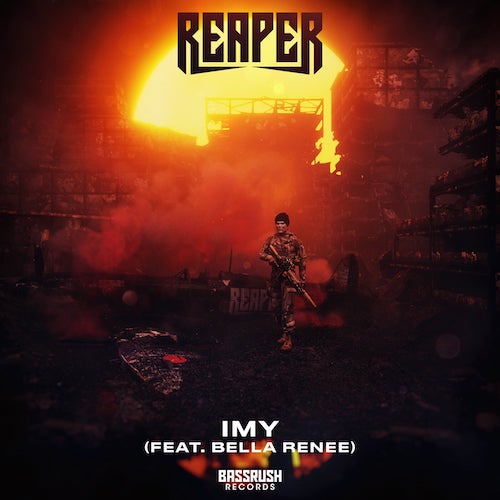 Just a few weeks ago, REAPER released his three track EP called "Militia" featuring collaborations with SYN, REVEL, and HELLBOUND! on Bassrush Records. The masked DJ and producer returns to the Los Angeles based record label with a new single called "IMY" featuring Bella Renee. REAPER continues his hot DnB summer run with the track that uses powerful electric guitar chords and gritty synths with the heartfelt and captivating vocals of Renee.
Earlier this year in April, REAPER put out one of his most recognized tracks last year in "Make A Move", while his remix of "Griztronics" by GRiZ and Subtronics is still finding its way in sets and radio shows over the past few months.
Phoenix based singer and songwriter Isabella Huerta has already worked with the likes of tyDi on "New Normal" and "Feelin' Right" with Peytn, Ekonovah on "Nostalgic", MitiS on "Back To Me", and Blossom on "Complicated". Her latest single "Bad Habits" was released near the end of July.
REAPER – Facebook / Twitter / Instagram / SoundCloud
Bella Renee – Facebook / Twitter / Instagram / SoundCloud