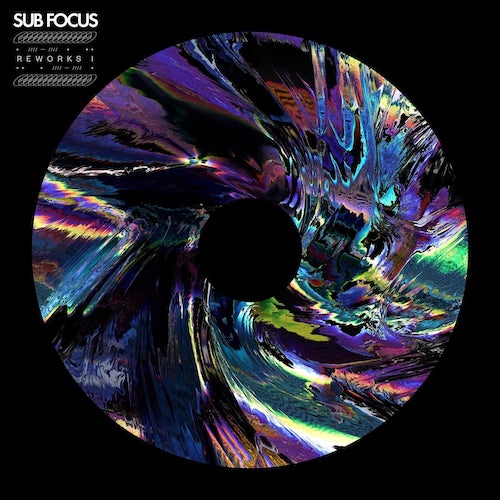 Sub Focus has enlisted the production talents of some of his drum and bass contemporaries to take on various remixes of his own tracks. "Reworks I", which focuses on songs of Nick Douwma released between 2005-2010, was put out on Andy C's famed independent imprint RAM Records, which he launched in 1992 at the age of 16.
The remix album consists of Wilkinson's (London based Mark Wilkinson) take on "Rock It", Dimension's (London based Robert Etheridge) version of "Timewarp", Culture Shock's (London based James Pountney) remix of "Airplane", Pola & Bryson's (London based Jack Higgins and Harry Bryson) take of "Follow The Light", and a Camo & Krooked (Reinhard Rietsch and Markus Wagner of Austria) and Mefjus' (Austrian Martin Schober) rework of "Last Jungle".
Data 3's (United Kingdom trio Harry Bryson, Mark Dinimal, Alex Kostyakov) version on "Deep Space", Bou's (Manchesterr based Amine Bou) take of "World Of Hurt", Sub Focus' 125 VIP of "Could This Be Real", Misanthrop's (Michael Bräuninger of Germany) remix of "Vapourise", and Metrik's (London native Tom Mundell) rework of "X-Ray" are also included.
Sub Focus also announced that he is running a remix competition with Audius for his track "Stomp". The winner will be announced August 19 and have their remix officially released on Beatport and other prizes.
Wilkinson – Facebook / Twitter / Instagram / SoundCloud
Dimension – Facebook / Twitter / Instagram / SoundCloud
Culture Shock – Facebook / Twitter / Instagram / SoundCloud
Pola & Bryson – Facebook / Twitter / Instagram / SoundCloud
Camo & Krooked – Facebook / Twitter / Instagram / SoundCloud
Mefjus – Facebook / Twitter / Instagram / SoundCloud
Data 3 – Facebook / Twitter / Instagram / SoundCloud
Bou – Facebook / Twitter / Instagram / SoundCloud
Sub Focus – Facebook / Twitter / Instagram / Soundcloud
Misanthrop – Facebook / Twitter / Instagram / SoundCloud
Metrik – Facebook / Twitter / Instagram / SoundCloud
Sub Focus – Reworks I (Remix Album) Tracklist: