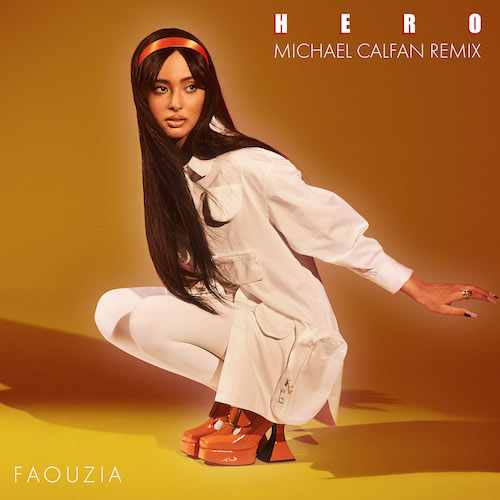 In the time since Faouzia released "Hero" in late June on Atlantic Records, the track has already been streamed over 8 million times and the music video viewed over 3 million times. As I said before when I wrote about GOLDHOUSE's remix of her song "Tears Of Gold" in July 2020, she has a seriously undeniable vocal talent.
How the singer, songwriter, and multi-instrumentalist isn't bigger than she already is, I don't know. As one of her fans said on Twitter after she posted a clip of her singing "Hero", "I used to be a fan, but after listening to this I'm a whole air conditioner".
The 21 year old Moroccan born/Canada based artist has enlisted the production skills of Michael Calfan to remix her latest single. When she gets up there in her vocal range at 2:45 minutes, it's just *chef's kiss*. With bouncy beats and glimmering melodies combined with the compelling vocals of Faouzia, the Paris native gives us a version that is perfect for the poolside on a hot summer day.
In the past few months, Calfan has put out "Imagining" featuring Gabrielle Aplin and "Phase Me" featuring Richard Judge.
Michael Calfan – Facebook / Twitter / Instagram / Soundcloud