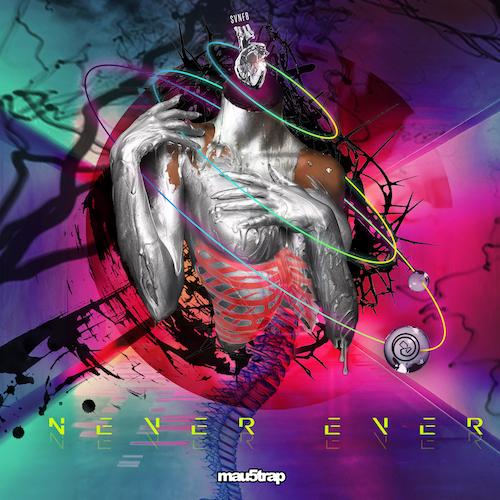 SVNF8 first appeared on my radar last year when I came across a track of his called "Facing Reality", then again in October when his song "Fuzzy" was included on the mau5trap and Insomniac Records "Volume 2" compilation album. The mysterious producer now returns to deadmau5's record label mau5trap with techno tune titled "Never Ever" that features a pulsing basslines, dreamy vocals, and hypnotizing beats.
"The year 2020 brought immense trials and tribulations for people all over the world; however, it also gave all of us a profound appreciation for the things that truly matter", SVNF8 says. "As a result, when I was creating 'Never Ever,' I wanted to connect with listeners on a deeper level and balance my aggressive and progressive sound with a vocal that uplifts the listener; because no matter what we all go through, there is still beauty among the darkness."
Earlier this month, the enigmatic artist opened his mix for EDMID Summer Sessions 2021 with the mesmerizing and entrancing tune.
The album artwork was produced by creative director Jasmine Viana, who states "'Never Ever' made me think of someone who wants to try and love again, but still has so much darkness and pain inside. With this in mind, I created a female figure who is half armored in silver, and half exposed showing her ribs and vertebrate with black thorns and ink blots surrounding her. There are 3 rings of 'hope and light' leading up to a metal heart, which appears to be ascending out of the figure itself."
SVNF8 – Facebook / Twitter / Instagram / SoundCloud