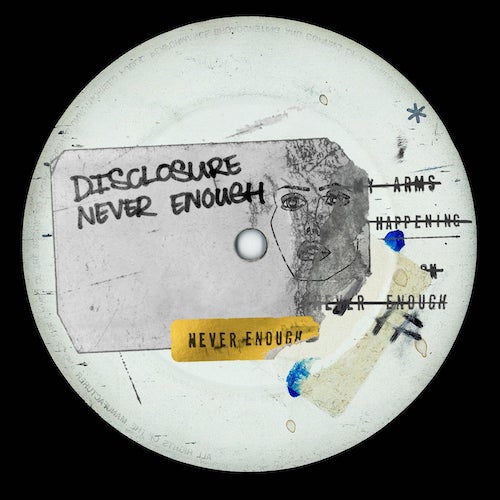 Released over the course of five days last week, the "Never Enough" EP from Disclosure in its entirety is now complete. Grammy nominated brothers Guy and Howard Lawrence use groovy beats, percussive elements, and chopped vocals throughout their latest EP. Included in the self released set are "Never Enough", "In My Arms", "Happening", "Another Level", and "Seduction".
In late 2020, the London based duo released their third album in "Energy" which featured collaborations with Kelis, Channel Tres, slowthai and Aminé, Mick Jenkins, Fatoumata Diawara, Blick Bassy, Kehlani and Syd, and Common.
At the end of July, Disclosure hosted a livestream event on their Twitch called Energy Fest. The event included artists such as MJ Cole, salute, Higgo, kryptogram, Astrality, Burbs, Sam Deeley, Sydney Jane, Viktoria Liv, and more.
Disclosure – Facebook / Twitter / Instagram / Soundcloud
Disclosure – Never Enough EP Tracklist:
01. Disclosure – Never Enough (Original Mix)
02. Disclosure – In My Arms (Original Mix)
03. Disclosure – Happening (Original Mix)
04. Disclosure – Another Level (Original Mix)
05. Disclosure – Seduction (Original Mix)
06. Disclosure – Never Enough (Edit)
07. Disclosure – In My Arms (Edit)
08. Disclosure – Happening (Edit)
09. Disclosure – Another Level (Edit)
10. Disclosure – Seduction (Edit)