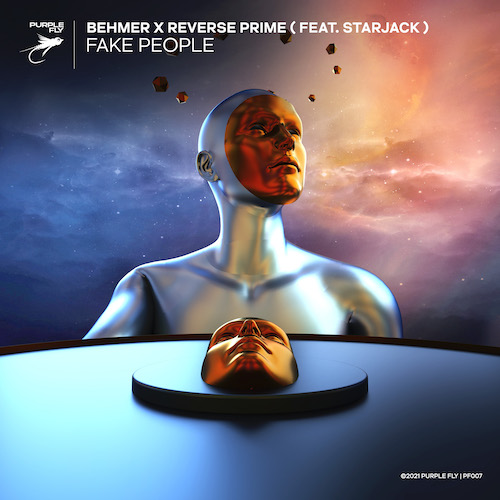 With a slowed down bassline and jazzy instruments, Behmer, Reverse Prime, and Starjack will have you nodding your head to the beat right away in their latest track titled "Fake People". Hong Kong based Purple Fly released the tune, which has been on a tear lately with "Cielo" by BLVD. and Laidback Luke and "River Runs Dry" by Krimsonn put out over the past few weeks.
"'Fake People' is about the process of making your own music without caring about the money and what other people might think of it", Behmer says. "Music should be a way of expressing your emotions through the creative process that is music production, and 'Fake People' perfectly expresses this."
Emil Behmer of Sweden, who first debuted in 2014, has previously collaborated with artists such as Besomorph, Lunis, B3nte, and Mangoo.
Reverse Prime, also known as Han Jangil of South Korea, has released on Spinnin' Talent Pool, Dharma, Reaching Altitude, Revealed Recordings, Barong Family, Ones To Watch Records, and more.
Starjack, an artist from German whose real name is Andreas Reichinger and now based in Thailand, has seen support from the likes of Hardwell, marshmello, Diplo, A-Trak, Henry Fong, Sidney Samson, Danny Avila, Lil Jon, and Fatman Scoop.
Behmer – Facebook / Twitter / Instagram / SoundCloud
Reverse Prime – Facebook / Twitter / Instagram / SoundCloud
Starjack – Facebook / Twitter / Instagram / SoundCloud