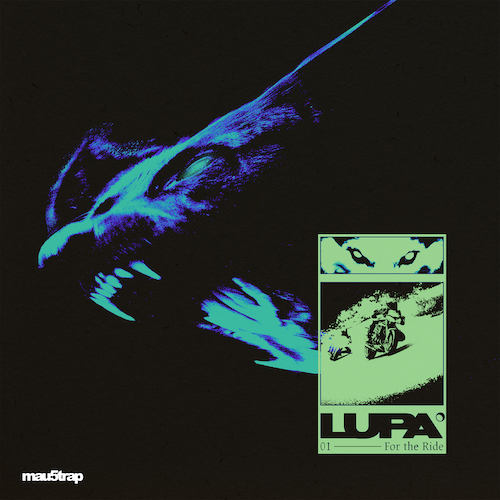 Lupa is a rising artist I've been keeping my eye on for about a year and a half now. The San Francisco Bay Area native has put out tracks like "Werehouse", "Pain Killer", "Don't Stop", "Freak", and a ridiculous flip of "Low" by 50 Cent. Now two years into her career, she has accomplished one of her biggest goals with the release of her next single.
Elizabeth Small announced last week she would be making her debut on deadmau5's record label mau5trap with her song titled "For The Ride". She says "Anyone who knows me knows that one of my biggest goals as a producer was to one day be on mau5trap. I worked hours a day grinding on music to get to this point and it's been such a crazy journey. Words can't describe how I feel right now but overjoyed is a good start."
While spending a summer in the United Kingdom studying architecture as a student at Arizona State University, Lupa discovered London's underground techno scene. Those influences, along with inspiration from the likes of Depeche Mode and Talking Heads, contributed to her overall style and soundscapes. Aside from music production and DJing, she is also well rounded in graphic design and video editing as well.
Lupa states that "The goal with all my music is to create a journey for the listener. 'For the Ride' is no exception. The aesthetics of the song are loosely inspired by 90's racing games, and I imagine the song played alongside an epic chase through a futuristic city. The majority of 'For the Ride' was written over the course of about four hours. I was working a summer job at night and taking classes during the day, so my time spent on music was limited. I came up with the rough melody while working and later that night when I got off, I remember running to my apartment to start the song."
One interesting thing I noticed was the length of the track, which is 4:44. I thought it might be a nod to i_o's "AM 444" EP with Lights from mau5trap last May, and her response to a fan who noticed it as well seems to confirm it.
Lupa – Facebook / Twitter / Instagram / SoundCloud