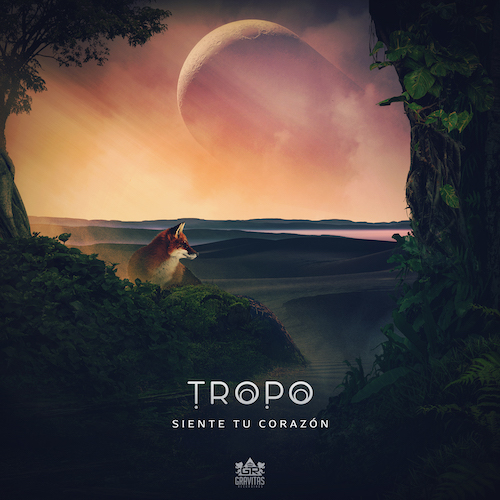 TROPO's second album titled "Siente Tu Corazón" features a wide variety of instruments such as guitar, bansuri flute, duduk, guitalele, percussion, native flute, and acoustic guitar. The 10 track set includes "Siente Tu Corazón", "Pantano Místico", "The Summoning", "Heart Moon", "Twilight Fox", "Blue Mountain", "Days To Come", "Feathered Serpent", "Disco Dreams", and "Tempest".
Tyson Leonard, a lifelong violinist from San Luis Obispo, uses tribal drumbeats and ethereal melodies in the release from Austin based Gravitas Recordings. The album was inspired by his travels around Mexico, Turkey, Russia, and Austria and were made with people he met on his travels.
An interesting note I found out about TROPO is that he is also the Front of House/Production Manager for Alan Parsons and Jeff Bridges. He has also played at festivals like Burning Man, Lightning in a Bottle, and Sonic Bloom.
TROPO – Facebook / Twitter / Instagram / SoundCloud
TROPO – Siente Tu Corazon (Album) Tracklist:
01. TROPO – Siente Tu Corazón (Original Mix)
02. TROPO – Pantano Místico (Original Mix)
03. TROPO – The Summoning (Original Mix)
04. TROPO – Heart Moon (Original Mix)
05. TROPO – Twilight Fox (Original Mix)
06. TROPO – Blue Mountain (Original Mix)
07. TROPO – Days To Come (Original Mix)
08. TROPO – Feathered Serpent (Original Mix)
09. TROPO – Disco Dreams (Original Mix)
10. TROPO – Tempest (Original Mix)