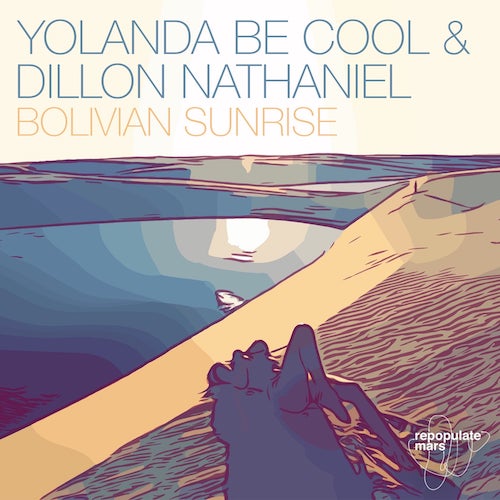 Yolanda Be Cool and Dillon Nathaniel bring plenty of groovy basslines and crisp percussion in their latest EP called "Bolibvian Sunrise". The set, which also includes "Beleza", was released on Repopulate Mars, the record label launched by Lee Foss in 2016 and is based in Los Angeles.
The Australian duo of Andrew Stanley and Matthew Handley are most widely known for their 2010 track "We Speak No Americano" with DCUP from Sweat It Out, and have also put out favorites like "Cause I Like It" and "Dance and Chant".
Past favorites of mine from Los Angeles based Nathaniel include "Not One Thing" with Dennis Beutler, his "Do It Again" EP, and his "Poppin In Chicago" EP.
Yolanda Be Cool – Facebook / Twitter / Instagram / Soundcloud
Dillon Nathaniel – Facebook / Twitter / Instagram / SoundCloud
Yolanda Be Cool & Dillon Nathaniel – Bolivian Sunrise EP Tracklist:
01. Yolanda Be Cool & Dillon Nathaniel – Bolivian Sunrise (Original Mix)
02. Yolanda Be Cool & Dillon Nathaniel – Beleza (Original Mix)