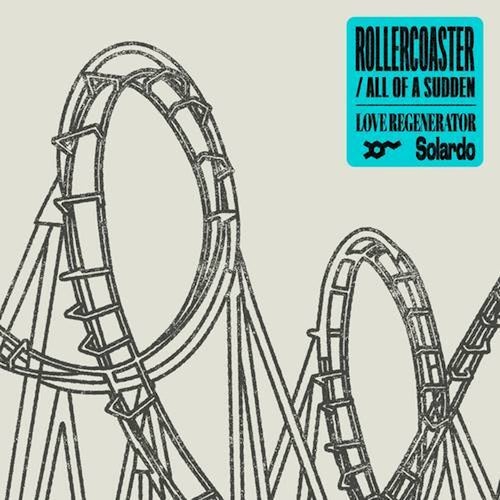 It's been about a year and a half since Calvin Harris first played "Rollercoaster" by his acid house alias Love Regenerator and Solardo in a livestream set. The song (which samples Ohio Players' 1975 hit "Love Rollercoaster") was released as part of an EP from Columbia Records UK, which also included "All Of A Sudden". With acid stabs and disco vibes in the first and frenetic synths and breakbeat rhythms in the latter, the guys will get your heart pumping in no time!
Scottish DJ and producer Adam Wiles, the Grammy award winner who first started producing in 1998, first caught my attention last year with his Love Regenerator project in an EP titled "Moving / Don't You Want Me" with Eli Brown.
Mark Richards and James Elliot of Manchester have impressed me with tracks like "Free Your Body" with Chris Lake and their "The Aztecs" EP.
Solardo played the title track during their radio show The Spot 194, with further support from Diplo, Dillon Francis, Vintage Culture, Kryder, Pete Tong, and Danny Howard.
Love Regenerator – Facebook / Twitter / Instagram / SoundCloud
Solardo – Facebook / Twitter / Instagram / Soundcloud
Love Regenerator x Solardo – Rollercoaster EP Tracklist:
01. Love Regenerator x Solardo – Rollercoaster (Original Mix)
02. Love Regenerator x Solardo – All Of A Sudden (Original Mix)