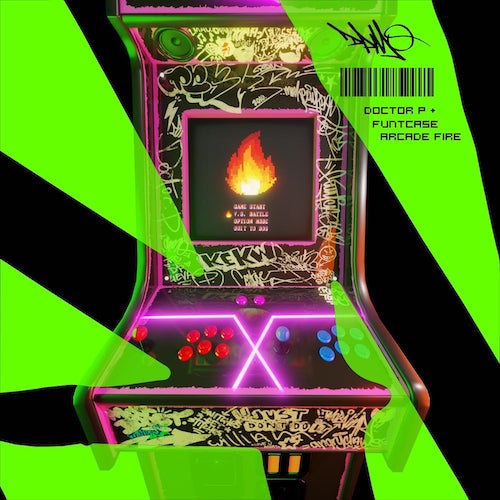 Over a decade in the making, "Arcade Fire" by Doctor P and FuntCase has finally been released. After some gentle (and maybe not so gentle) prodding from FuntCase, the two English artists have now unleashed 2010 dubstep upon us. When FuntCase revealed last week that the head banger of a track would be released on his record label DPMO, a fan posted a video of FuntCase dropping the heater at a show in Tel Aviv in August 2010.
Over the past few months, Shaun Brockhurst has put out "Wrench" with Hydraulix, "The Minotaur" with Chime, and "Destroyed" with AFK.
Over the past year, James Hazell has collaborated with Dia Frampton on "Flames" and released his four track "Corruption" EP, in addition to launching his own record label DPMO near the end of 2020.
Doctor P – Facebook / Twitter / Instagram / Soundcloud
FuntCase – Facebook / Twitter / Instagram / Soundcloud