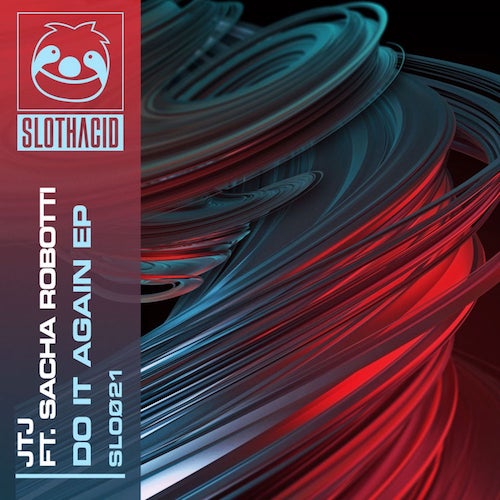 JTJ makes his return to Slothacid with an electric four track EP titled "Do It Again". The set from Los Angeles native Jeff Saenz includes "Do It Again", "Pop That" with Sacha Robotti, "Twenty 4 Seven", and a dub mix of "Do It Again". The crisp and groovy EP was released through Sacha Robotti's Los Angeles based record label which he launched in 2019.
Read on for an interview with JTJ as he talks about how he would describe his sound in three animals, the influence his father as a DJ had on him, how he connected with Slothacid, and more!
What's up JTJ! Appreciate you answering a few questions today. What have been some of your highs and lows of 2021?
Thank you OC EDM for having me. Not too many lows to be honest, this year has been all highs that have overshadowed and lows I did have (if any). One of the highs really is seeing my friends in the music scene doing really well. All the hard work they put in during the stay at home orders is really paying off now that society has opened back up here in the US. A high personally for me is all the recognition of the last couple EP's I have released this year, especially what I have done with Slothacid.
How would you describe your sound in three animals, and why those animals?
Barn owl, cricket, and elephant. Barn owls because they're creepy screeching sounds are a vibe I love to add for effects in my music. Cricket because I've actually used their sounds in a couple songs, just the plucky sounds they make is great for some of my darker tracks. And elephants because they have the most low end, and I love subby tracks.
What influence did you father who was a DJ have on you growing up?
A major one, he had the best equipment, two 1200's, a Numark mixer, and huge watt amp with huge endless PA speakers, was an awesome set up. I would practice with all his 80's high energy disco records and bass records, whether it was Tapps, Lime, Egyptian Lover, N.W.A, Trans-X. Still have a lot of those records.
Your new EP "Do It Again" was released on Sacha Robotti's record label Slothacid. How long did the process take to create the EP and feel like it was a finished product?
The three songs were started at the beginning of 2020 and we fine tuned it by July 2021, so about 18 months. As a record producer, you are never finished with a record, even when it's out there in the world you second guess yourself, but Sacha and I really wanted to get these three songs perfect. He really believed that these three songs were going to make some noise and we really dialed in and finished what I think is my greatest work to date.
You've released a few songs from Slothacid previously. How did you first get in touch with the label and decide they were the right fit for you?
Sacha and I have been really good friends for the last three to four years and we have helped each other with our individual tracks and also have released tracks together on Insomniac Records and Club Sweat. So when he told me that he was starting his own label, I was all in wanting to be a part of it. I really feel that Slothacid is on the cusp of bigger and bolder things in the future and would love to help my friend in any way to make sure we take the next step.
Favorite song of 2021: Sacha Robotti – Fuck The Pain Away (Original Mix)
Best track to play at peak time: JTJ – Just The Tip ft. Sacha Robotti (Original Mix)
Producer(s) and/or vocalist(s) you'd most like to work with: Green Velvet
Upcoming artist(s) to watch for in 2022: Niles Shepard
Take a listen to the "Do It Again" EP from JTJ below and be sure to give him a follow!
JTJ – Facebook / Twitter / Instagram / SoundCloud
Sacha Robotti – Facebook / Twitter / Instagram / SoundCloud
JTJ – Do It Again EP Tracklist:
01. JTJ – Do It Again (Original Mix)
02. JTJ & Sacha Robotti – Pop That (Original Mix)
03. JTJ – Twenty 4 Seven (Original Mix)
04. JTJ – Pop That (Dub Mix)