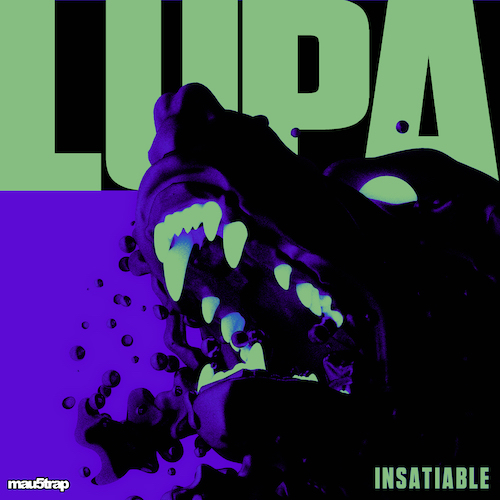 About a month ago, Lupa released "For The Ride" as the first single from her EP set to be released from mau5trap. Yesterday, the entire five track set was released from the record label deadmau5 founded in 2007. The enigmatic and entrancing techno EP from the San Francisco Bay Area native includes two previously released singles in "For The Ride" and "Darkness", as well as "Icarus", "The Night", and an extended mix of "Darkness".
Lupa says "I was once asked what motivates me to create music and at the time I had no idea how to answer it. I love the music for the sake of art itself, but there was something else deep inside that pushed me even further. When I'm not working on music or art, I'm thinking about it constantly and it's usually my first waking thought. The only thing I have is this relentless motivation for self expression and it's the only thing I need. This EP represents that fierce, undefinable feeling in my gut, an insatiable hunger."
A couple of songs from the EP have been played by deamau5 on mau5trap radio 154, 155, and 157.
Lupa – Facebook / Twitter / Instagram / SoundCloud
Lupa – Insatiable EP Tracklist:
01. Lupa – For The Ride (Original Mix)
02. Lupa – Darkness (Original Mix)
03. Lupa – Icarus (Original Mix)
04. Lupa – The Night (Original Mix)
05. Lupa – Darkness (Extended Mix)