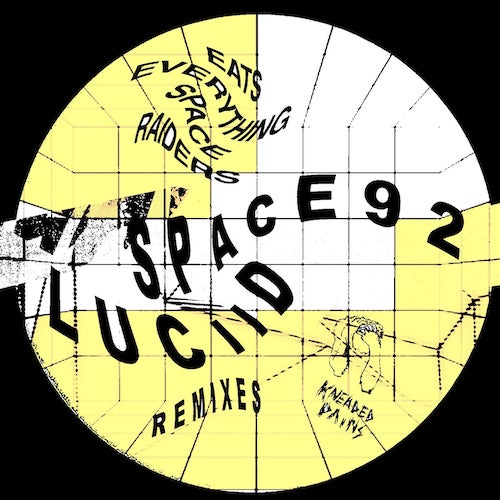 "Space Raiders" by Eats Everything was originally released in October 2018 on Kneaded Pains. Two years later, we now have a couple of fresh techno remixes of the song from Space 92 and Luciid. The remixes were released on the London based record label from Dense & Pika, which they founded in 2014.
Frenchman Mathieu Mourareau's version "goes straight for the jugular, precision kicks and wide-eyed FX, drum rolls and a playful use of the original's stab motif all make for a gargantuan sonic experience!" Ireland native Luke Pollock's take includes "pummelling beats and dazzling rides zip past as a rate of knots, acidic tones and a whiff of a breakbeat complete this behemoth version."
Space 92 first caught my attention with"Phobos" and later his collaboration with T78 called "Ground Zero". His songs have been seen on labels like Filth on Acid, Autektone Records, 1605, and Codex Recordings.
Other tracks from Luciid to check out include "Dreadnought" with Alt8 and "Snitch". His tunes have been releases on labels such as LW Recordings, Eclipse Recordings, T-Minus Records, and Autektone Dark.
Space 92 – Facebook / Twitter / Instagram / SoundCloud
Luciid – Facebook / Twitter / Instagram / SoundCloud