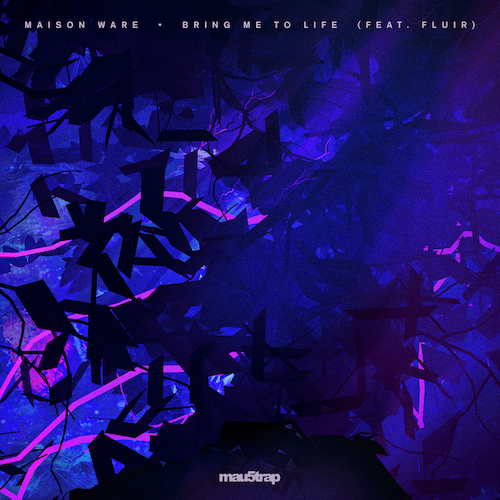 Australian artists Maison Ware and Fluir have teamed up for a haunting and brooding tune called "Bring Me To Life". Shadowy melodies and dark synths are used with the spellbinding vocals of the Sydney based artist. The hypnotic song was released through deadmau5's imprint mau5trap, which he started in 2007.
"'Bring Me To Life' is a very important record to me," says Ware. "It's about overcoming the darkness and looking towards the bright dawn on the horizon. I aim to make music with substance and take listeners on a journey whilst telling my story. When I discovered Fluir on Spotify, I had already been a fan of her music without fully knowing it. Her song 'Just Us' was actually my breakup record, so working with her was full circle for me. After finding out we lived in the same city, we jumped in the studio, and Fluir's enticing vocals brought the record to life."
Fluir states that "'Bring Me To Life' is a song about being hopelessly wasted on somebody. When the energy surrounding that person is exhilarating and electric, yet despite knowing your feelings won't ever be reciprocated, you keep holding on because nothing else compares."
The track was supported by deadmau5 on mau5trap radio 161 last week.
Maison Ware – Facebook / Twitter / Instagram / Soundcloud
Fluir – Facebook / Twitter / Instagram / Soundcloud