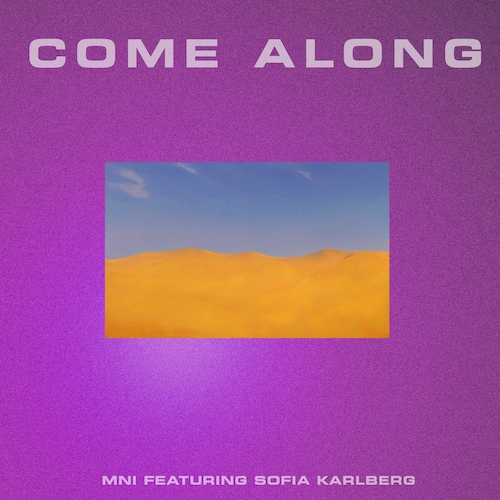 Anonymous group MNI have released their second single in "Come Along" featuring Swedish vocalist Sofia Karlberg. The track is an updated version of "Come Along" by Titiyo from her 2001 album of the same name. Strumming guitar chords, silky smooth rhythms, and dreamy vocals are used by the artists in the song put out on Universal Music Germany.
"We recorded the song when the boys were in Stockholm earlier this fall and it's really cool to finally release a song together since we've been friends for a few years now", explains Karlberg. "'Come Along' is such a classic and to get the chance to release it together with MNI who really nailed the production feels like a great way to end 2021."
MNI say "We took a spontaneous trip to Stockholm and met up with Sofia in the studio. As soon as we heard the first lines and we put our drums to it we felt like this would be a very special vibe. The original song is one of our early pop memories and is very special in the way that it is crafted. That's why we wanted to create our own unique version of it."
MNI's previous tracks include "Eyes" featuring Jordan Shaw and a remix of "Touch" by Moodshift.
Stockholm based Karlberg's cover of "Crazy in Love" by Beyoncé has been viewed over 115 million times on YouTube alone. Her new single called "Hate My Guts" was released last month.
MNI – Facebook / Twitter / Instagram / SoundCloud
Sofia Karlberg – Facebook / Twitter / Instagram / SoundCloud