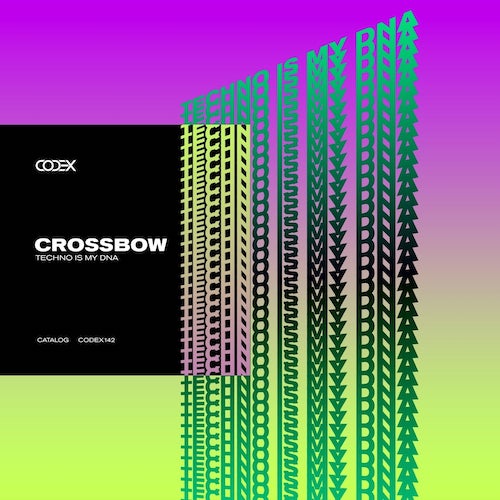 Making her debut on Codex Recordings is Crossbow with her two track EP titled "Techno Is My DNA". Brooklyn based artist Rachel Cross will get your heart rate up and feet moving and grooving in her latest release! The set was put out on the Barcelona based record label of Spartaque, which he founded in 2015.
"'Techno is my DNA' delivers a racing groove with moments of dramatic vocals and interlocking synth patterns. While the track offers plenty of atmosphere, it maintains a straightforward and mechanical feeling, which inspires a focused state of mind. This track was created with minimal but strong elements."
"'Acid Angel' features a strong acid line that evolves slowly to build tension until the main drop, where it finally asserts it's dominance. A gentle arp and pads work together to create a light moodiness, which contrasts with the powerful acid line. This track was inspired by rave sounds from the 90s."
A few weeks ago, Crossbow performed a special 75 minute set for Radio Intense which features her new tracks as well as songs from her favorite rising producers and record labels.
Crossbow – Facebook / Twitter / Instagram / SoundCloud
Crossbow – Techno Is My DNA EP Tracklist:
01. Crossbow – Techno Is My DNA (Original Mix)
02. Crossbow – Acid Angel (Original Mix)