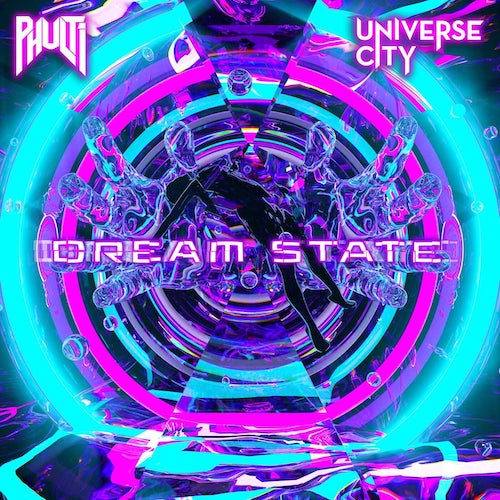 Phulti and Universe City previously collaborated together on "Ceiling Shadows" with Kimberly Meadowlark in 2019, and now have a mind bending three track EP together titled "Dream State". The set consists of "Inception", "Insomniac", and "Falling Backwards" featuring Angelica Saed. The hypnotic and bass heavy dubstep EP is available as a free download.
Louisiana based Tyler Lane put out a solo EP called "Undisputed" in late 2020 that is also available to download for free.
Chicago native Kyle Maynard recently put out his Dream State EP Mix which features tracks from the EP as well as a few other heaters.
Phulti – Facebook / Twitter / Instagram / SoundCloud
Universe City – Facebook / Twitter / Instagram / SoundCloud
Angelica Saed – Facebook / Twitter / Instagram / SoundCloud
Phulti & Universe City – Dream State EP Tracklist:
01. Phulti & Universe City – Inception (Original Mix)
02. Phulti & Universe City – Insomniac (Original Mix)
03. Phulti & Universe City – Falling Backwards ft. Angelica Saed (Original Mix)