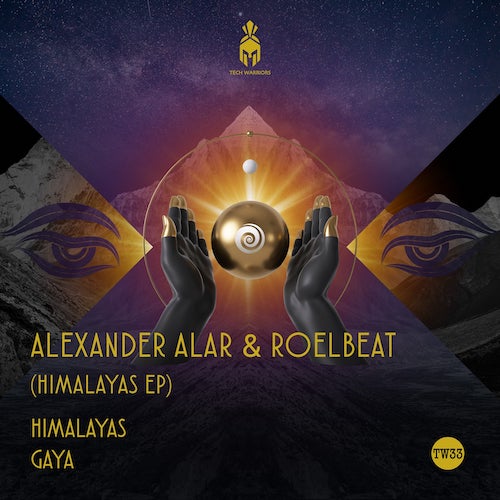 Russian DJs and producers Alexander Alar and RoelBeat have joined forces for a transcendent EP titled "Himalayas". The set, which also includes "Gaya", features ethereal melodies, tribal drum rhythms, and melodic beats throughout. The impressive EP was released through Tech Warriors, a record label founded by Georgii Iakovlev (also known as G Monk) in Goa, India in 2016.
Alar recently uploaded a special live mix from the Himalayas (which I recommend you watch as well as listen to), complete with a breathtaking view of the snow capped mountains.
Maksim Podushchenko has seen his songs released on imprints like Enormous Chills, Zulu Records, and Vudu Records.
Alexander Alar – Facebook / Twitter / Instagram / SoundCloud
RoelBeat – Facebook / Twitter / Instagram / SoundCloud
Alexander Alar & RoelBeat – Himalayas EP Tracklist:
01. Alexander Alar & RoelBeat – Himalayas (Original Mix)
02. RoelBeat & Alexander Alar – Gaya (Original Mix)