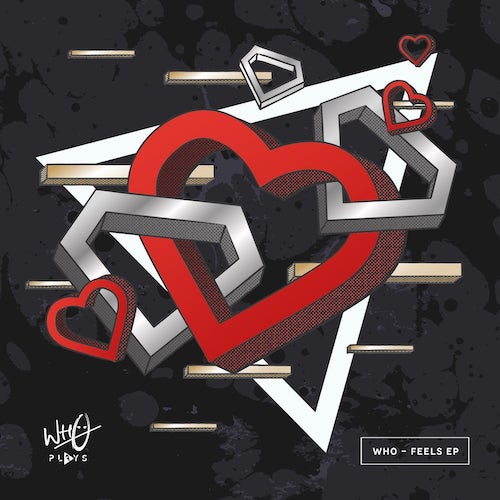 The enigmatic black masked duo Wh0 are back at it again with a three track EP titled "Feels" from their own record label Wh0 Plays. The United Kingdom based group teams up with Just Aaron on the title track "Feels" which features Jinadu's captivating vocals, and includes "Diamonds" and "Fun Inside" as well. If it's peak time house or tech house that you seek, look no further!
Near the end of 2021, Wh0 released top notch tracks like "Soul Searcher" with Kideko and their remix of "Dancing" by DJ Kuba & Neitan and Skytech. They alos just launched their new weekly radio show on January 3 called Wh0 Sessions airing on Mondays at 11am PST.
Liverpool based Aaron Engel has put out "Sunshine Funk" and "Give Me Life" over the past few months.
Simon Jinadu of London has previously worked with the likes of Havoc & Lawn on "Behind", Hugo Cantarra on "The Sign", Illyus & Barrientos on "The Stranger (In My Head)", Jody Wisternoff on "Something Real", and Grum on "Running".
Wh0 – Facebook / Twitter / Instagram / SoundCloud
Just Aaron – Facebook / Twitter / Instagram / SoundCloud
Jinadu – Facebook / Twitter / Instagram / SoundCloud
Wh0 – Feels EP Tracklist:
01. Wh0 vs. Just Aaron ft. Jinadu – Feels (Original Mix)
02. Wh0 – Diamonds (Original Mix)
03. Wh0 – Fun Inside (Original Mix)