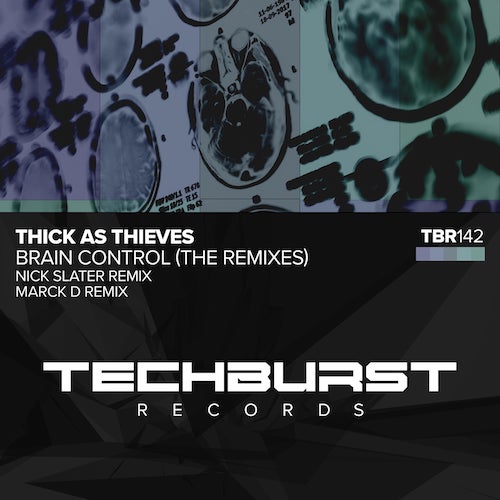 In May 2020, the "Stronger / Brain Control" EP from Thick as Thieves was released through Scotland based Techburst Records. Mark Sherry's record label have now put out two fresh remixes of "Brain Control" by Nick Slater and Marck D. If it's sizzling acid synths or hard driving beats you're looking for, these are the remixes for you!
Slater's version has ben supported by Maarten De Jong on Faces 039, while Marck D's remix was played by Paul Van Dyk on VONYC Sessions 793.
Krzysztof Jesień of Szczecin, Poland put out "Machine / Addicted to Acid" from Techburst Records in the middle of December.
Charlie Escobar from Medellín, Colombia released his three track "Dangerous" EP with Luis Miranda from Analytic Trail near the end of December.
Nick Slater – Facebook / Twitter / Instagram / SoundCloud
Marck D – Facebook / Twitter / Instagram / SoundCloud