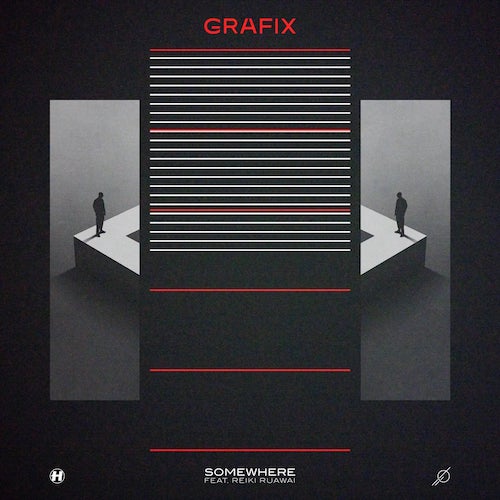 Noted drum and bass DJ and producer Grafix starts off the year with a high powered tune called "Somewhere" featuring Reiki Ruawai. After releasing three albums as part of the acclaimed Fred V & Grafix duo, Bristol based Josh Jackson announced earlier this month that his solo debut album would be coming out in May from London's famed Hospital Records.
"I wrote this track whilst staying by the beach in the beautiful surf town of Raglan, NZ,"
says Grafix
.
"At the time I felt super nostalgic and wanted to channel some of the sounds I spent my youth listening to, whilst bringing it in line with the aesthetic of my album.
My friend Raph from Flowidus introduced me to the amazing Reiki Ruawai and we got in the studio. Reiki turned up with this awesome idea for vocals, and immediately the tune turned into something way fresher than i could have hoped for. I hope you enjoy it!"
Last July, Grafix put out his "Overdrive / Parallel (VIP)" EP with Metrik and also put his twist on "Worlds Collide" by Koven in February.
Ruwai is the lead singer of a band called Masaya from Raglan, New Zealand (which also features his sister Kaea Ruwai on the drums), who released the funky and groovy "Ride Wit Us" a few months ago.
Grafix – Facebook / Twitter / Instagram / SoundCloud
Reiki Ruawai – Facebook / Twitter / Instagram / SoundCloud